A vehicle fire brought traffic to a halt on Highway 101 in San Luis Obispo early Monday afternoon.
The California Highway Patrol reported a white truck on fire along the right side of the southbound lanes. It happened at about 12:30 p.m.
Black smoke was billowing across all lanes of traffic, slowing or stopping vehicles traveling in both directions.
There were no immediate reports of any injuries and the cause of the fire is unknown at this time.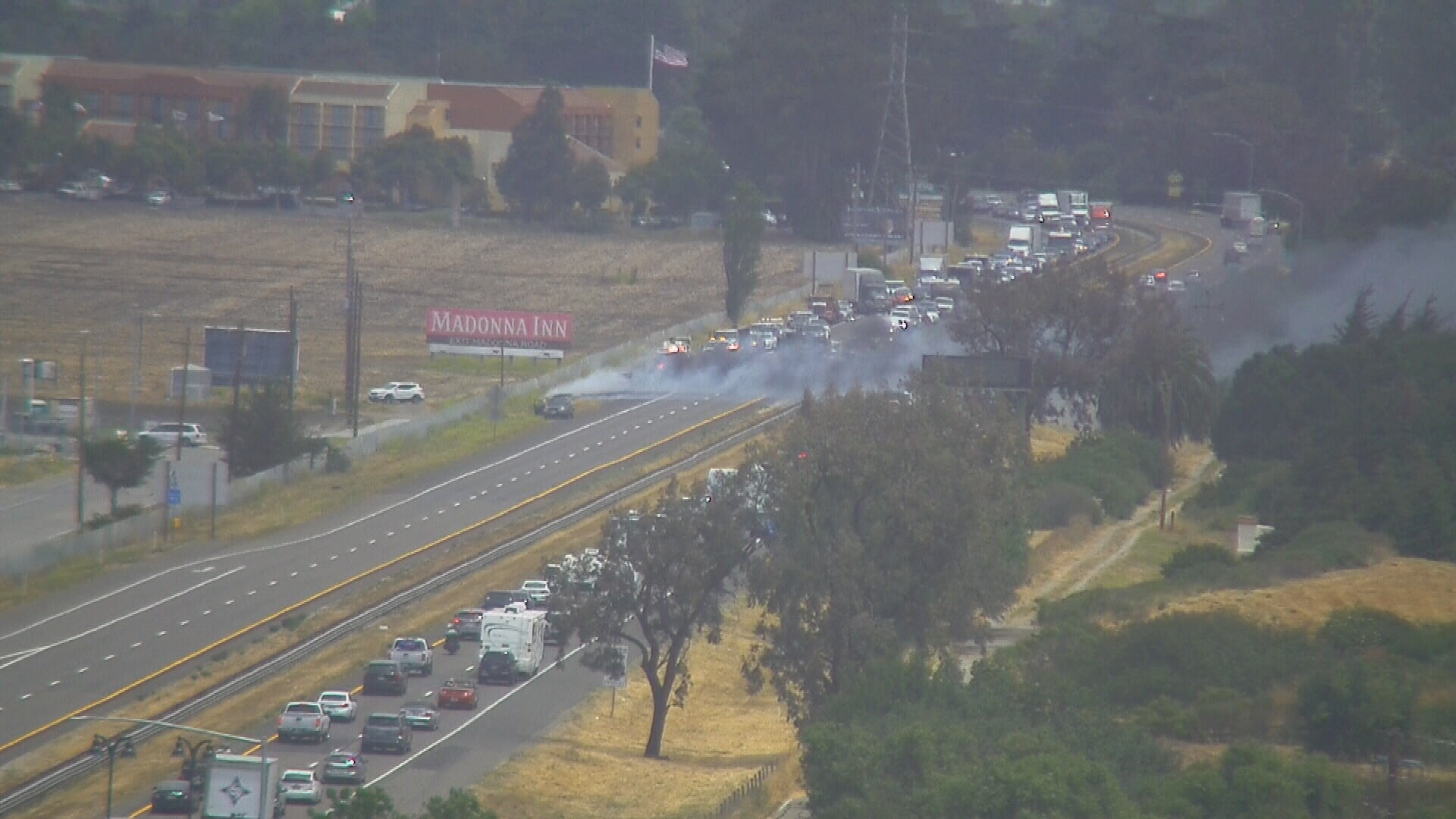 An image from KSBY's Skycam shows smoke from a vehicle fire blowing across Highway 101 in San Luis Obispo. (KSBY photo)