Police are reportedly trying to determine whether the theft of more than $27,000 worth of phones and computers at an Apple Store in Fresno is related to a similar incident at the Apple Store in San Luis Obispo last month.
The incident in Fresno occurred on Saturday, July 7 at 11:30 a.m. at the Fashion Fair Mall Apple Store on E. Shaw Ave.
Surveillance video from the store shows four young men wearing hoodies rush into the store, scoop up about two dozen items, then run out. A customer standing by the front door is knocked over as he tries to block the thieves from leaving.
[youtube https://www.youtube.com/watch?v=qBQFsGUqEiE?rel=0&showinfo=0]
In San Luis Obispo, a group of men wearing hoodies rushed into the Apple Store at the corner of Higuera and Morro streets at approximately 11:30 a.m. on June 21 and stole several thousand dollars worth of merchandise. They were reportedly seen leaving the area in a silver Chevrolet Malibu Maxx with tape over the rear license plate.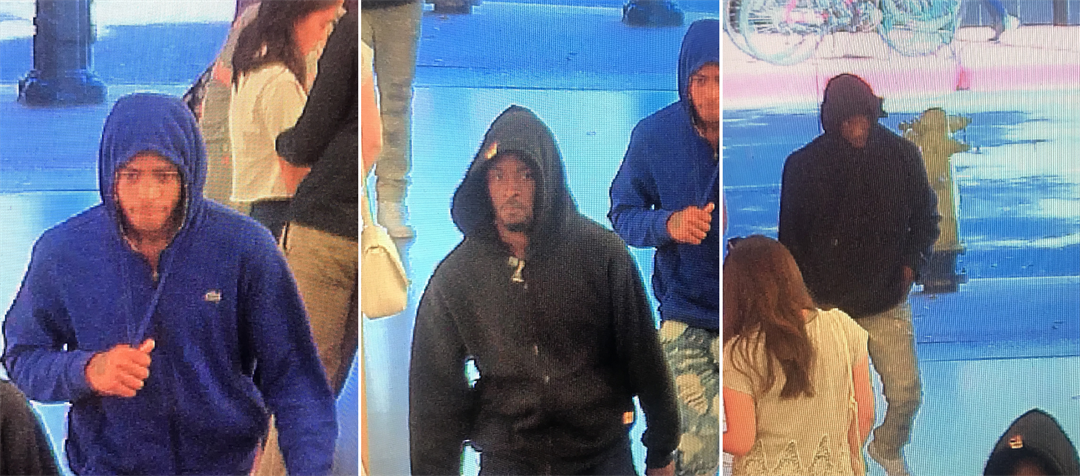 Surveillance images of suspects in the San Luis Obispo Apple Store theft case. (Photos courtesy SLOPD)

Vehicle believed to be associated with the Apple Store theft in San Luis Obispo. (Photo courtesy SLOPD)
If you have information about either of these crimes, contact San Luis Obispo County Crime Stoppers at (805) 549-STOP or Valley Crime Stoppers at (559) 498-STOP.