Tibor Karsai, a sexually violent predator who has been living in Santa Barbara County for the past five years, is petitioning the court for unconditional release.
That means he would no longer be monitored as he has been under the Liberty Healthcare conditional release program.
Karsai was convicted of sexually assaulting a 19-year-old woman in 1975 and raping a 16-year-old girl in 1980. He spent 30 years in a state mental hospital until a Placer County judge ordered his release as a transient into Santa Barbara County in 2013. Karsai once lived in the area and his mother still lived in Santa Maria.
Karsai, living in a trailer on the outskirts of Santa Maria, was initially supervised by security guards 24/7. After a couple of years with no issues, the security guards were gone, but Karsai was still being monitored by Liberty Healthcare via surveillance, a GPS ankle bracelet, random home visits, and drug testing.
His case is reviewed annually.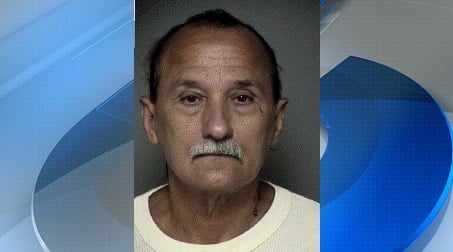 Tibor Karsai
According to a report from Liberty Healthcare, Karsai no longer meets the requirements to be considered a sexually violent predator. The Santa Barbara County District Attorney's Office requested that two independent doctors evaluate Karsai and they, too, believe he is no longer at serious risk of reoffending.
"He served his penalty in prison and in the state hospital. He's done what the system has asked him to. Now we just need to review reports and determine if he's still a risk to the community," said Deputy District Attorney John MacKinnon.
The district attorney's office has until Aug. 1 to decide whether it will oppose Karsai's petition for unconditional release.