Courtesy: Harry Chandler
UPDATE (4:15 p.m.) – CAL FIRE reports that forward progress of the fire has been stopped at approximately one acre.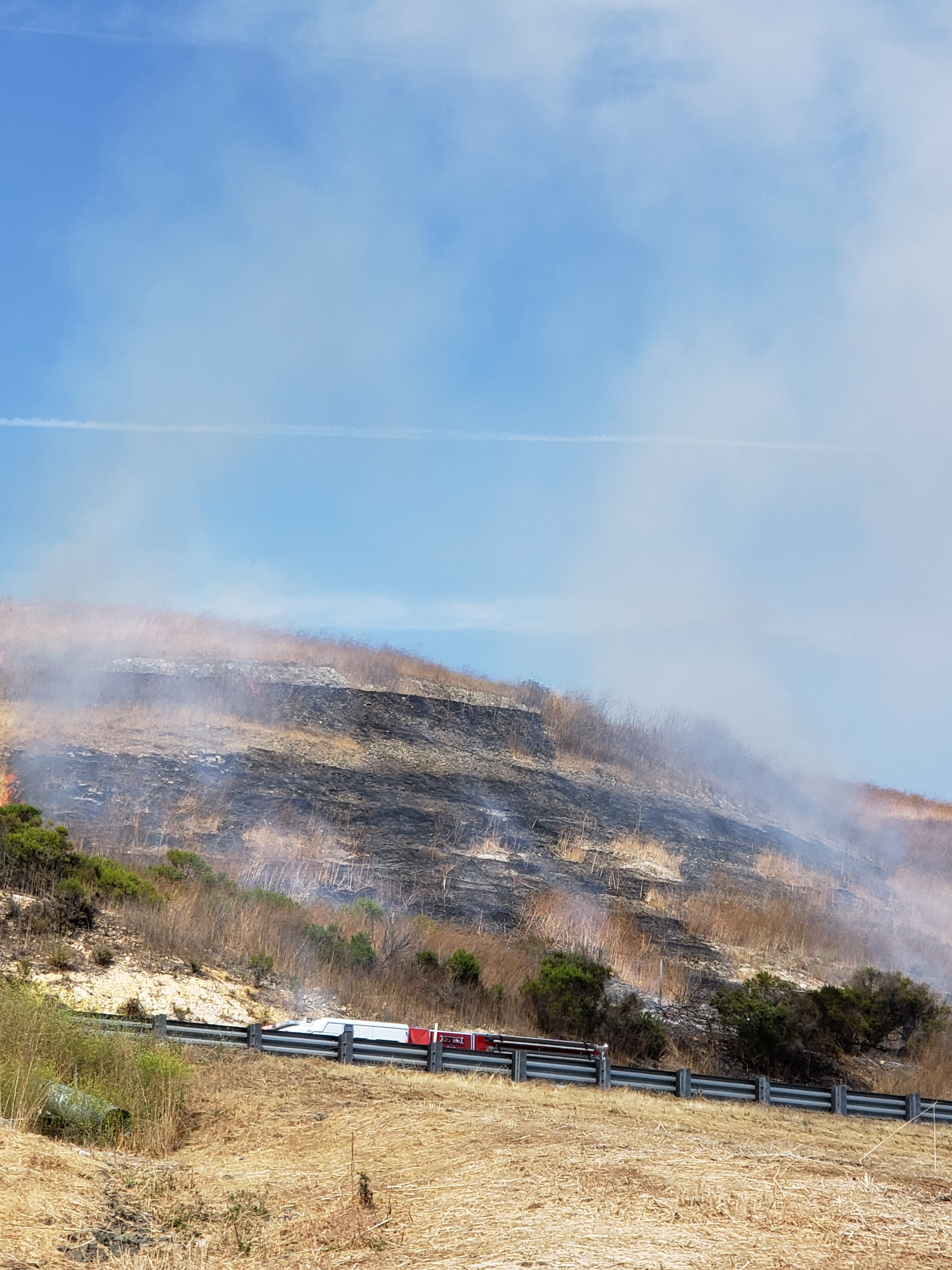 Photo courtesy Casi Jo Ravalin
A witness told KSBY News he was driving along the frontage road when he first spotted a couple of spots of smoke, then one of the spots flared up into a 10-to-20 foot-high flame and began burning up the hillside.
The slow lane of the highway was closed for firefighting equipment.
---
Firefighters were responding to reports of a couple of small brush fires along Highway 101 in the Pismo Beach area.
The fires were first reported at about 3:45 p.m.
CAL FIRE reported the fire was burning along the northbound lanes at Spyglass Drive and had burned about a 1/4 acre of grass as of 3:55 p.m.
This is a developing story and will be updated with new information as it becomes available.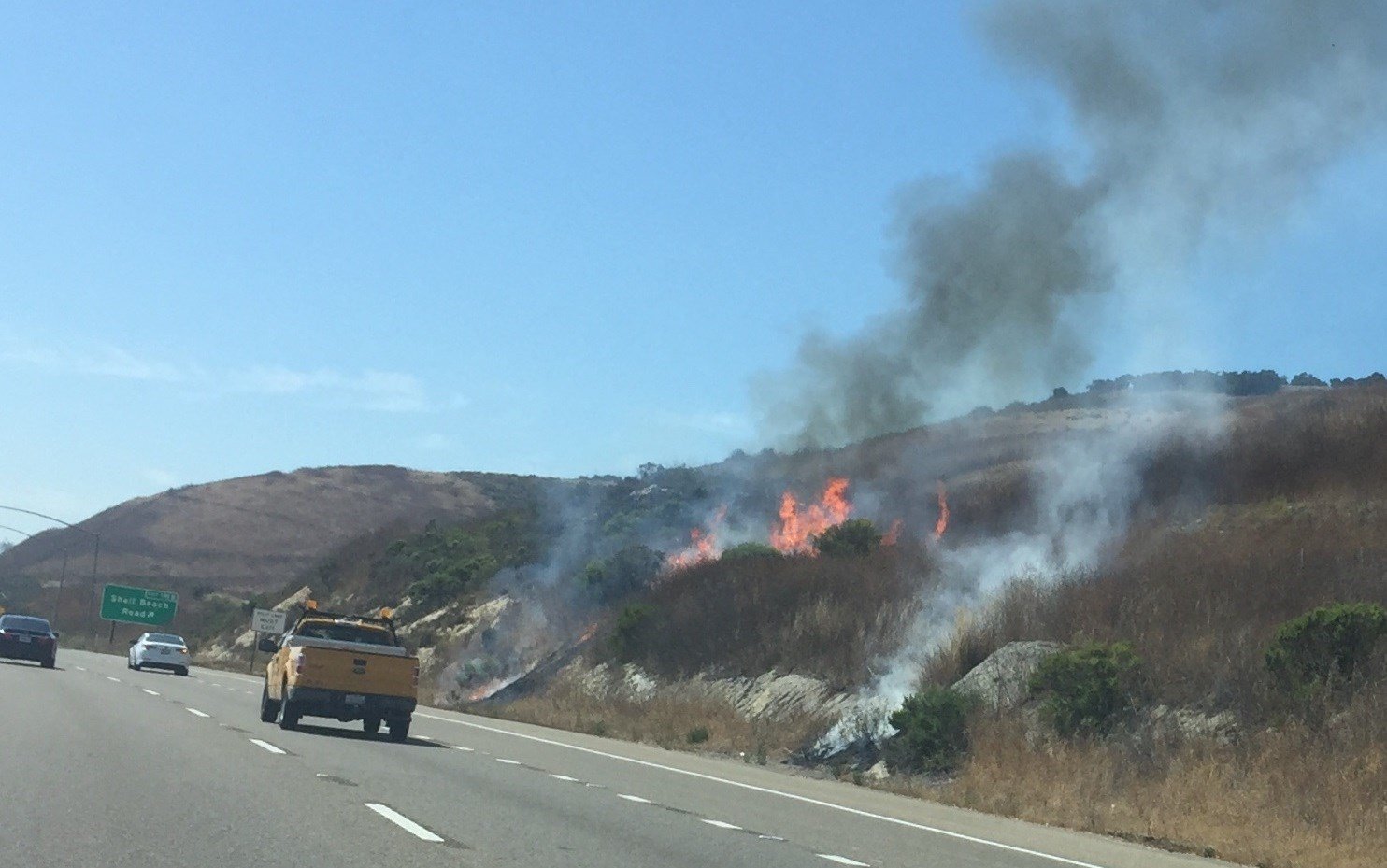 Photo courtesy Brad Schultz