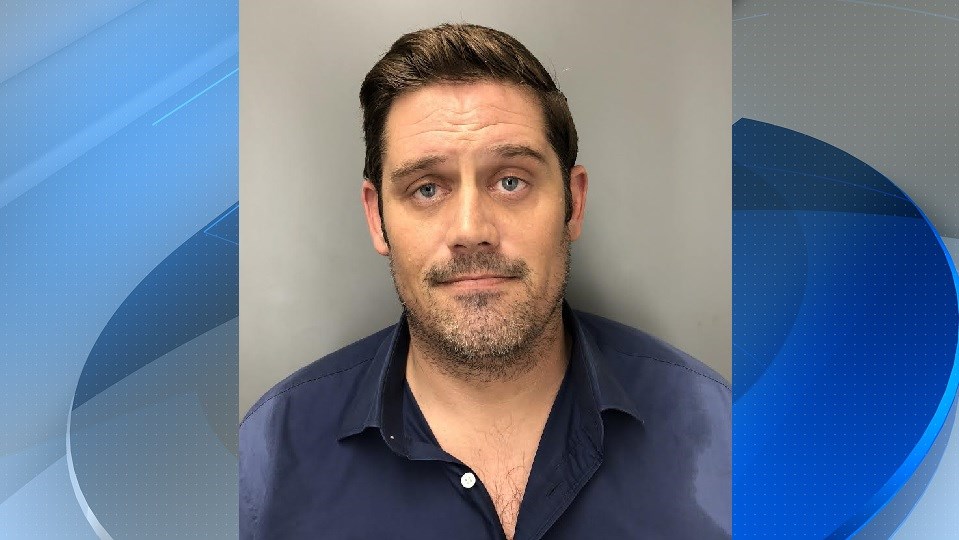 Chris Michael Bair, 34 (Courtesy: SBPD)
Police in Santa Barbara aren't too happy with the way an out-of-towner chose to settle a disagreement downtown.
They say they got a large amount of 911 calls Thursday after Chris Michael Bair, a 34-year-old Orange County bodyguard, pulled out a gun during a road rage dispute.
Investigators believe Bair and a friend in a parked purple Lexus SUV began arguing with the driver of a silver convertible Porsche shortly before 3:30 p.m. on State Street near W. Carrillo St. The Porsche driver was an older man who, after parking his car, walked with a cane toward the SUV.
Police say Bair yelled at the man, threatened him and pointed "a fully-loaded and bullet-chambered 40-caliber Glock handgun directly at the older man," claiming he had the right to do it because he had a valid concealed carry permit.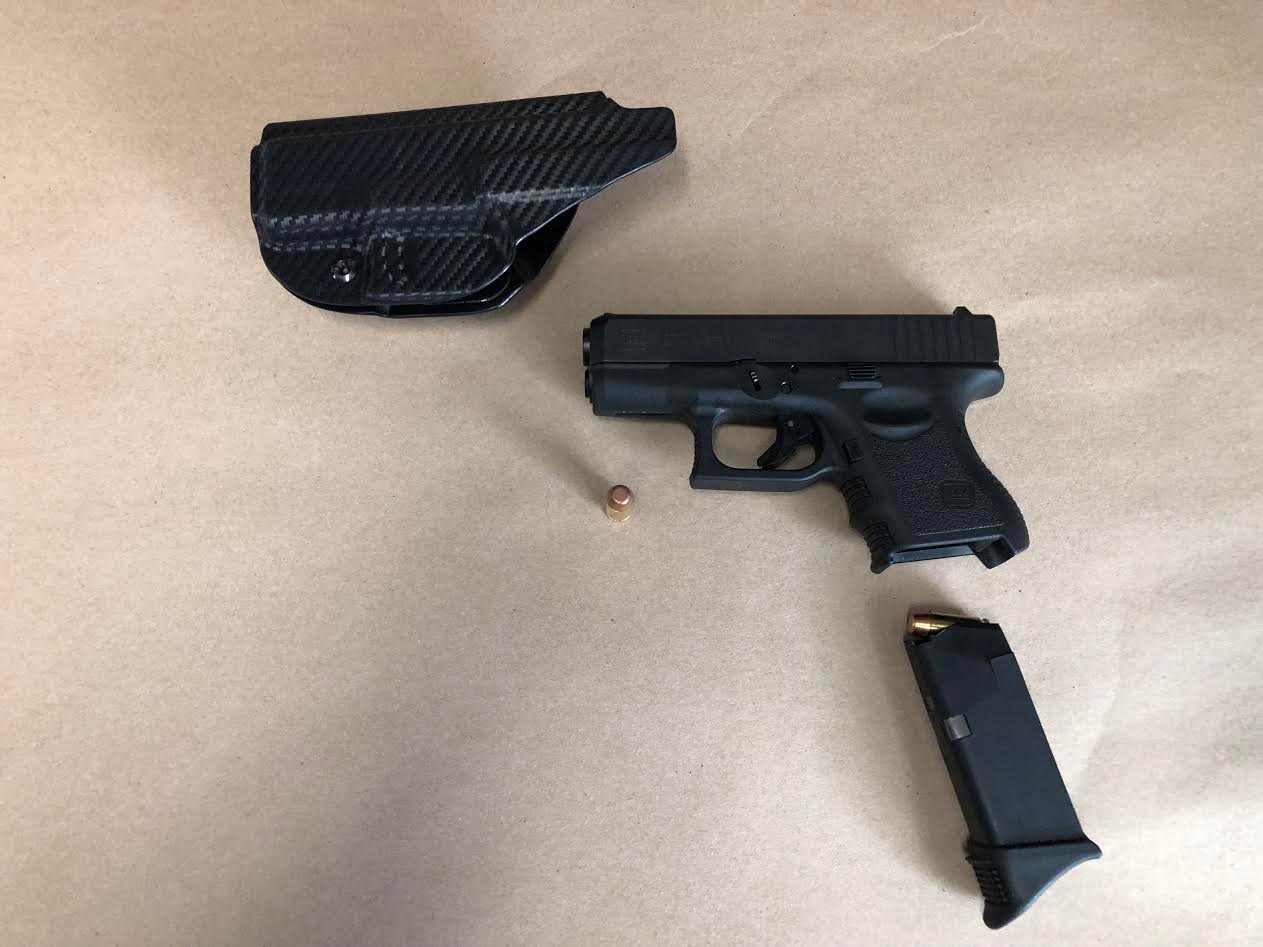 Bair's gun (Courtesy: SBPD)
SBPD says Bair and his friend were taken into custody at gunpoint. Multiple witnesses told police the older man was the victim in the case.
Bair was booked into jail for brandishing a gun and making felony terrorist threats, according to police, who added bail was set at $50,000.