A San Luis Obispo man is facing charges of indecent exposure after a woman reported that he followed her and exposed himself to her while she was shopping.
The incident reportedly happened on July 15 in the parking lot of the shopping center at the corner of Madonna and Los Osos Valley Road.
The woman posted on social media that a tall man with long brown hair was watching her as she put items in her vehicle and when she returned to her vehicle a short time later after visiting another store, she noticed that he had parked next to her, pointed his phone in her direction and began masturbating. She immediately left the area but was reportedly able to get a good look at his vehicle, which she described as a white SUV with a crack in the lower right corner of the windshield and a sticker in the right corner of the rear window.
After San Luis Obispo police became aware of the post and made contact with the victim, investigators say they were able to identify Vernon Gray, 35, as the suspect. Gray is a registered sex offender and has prior convictions for similar crimes. In Oct. 2017, Gray was featured on KSBY as a "Most Wanted Wednesday" suspect for failing to register as a sex offender. He was arrested a short time later.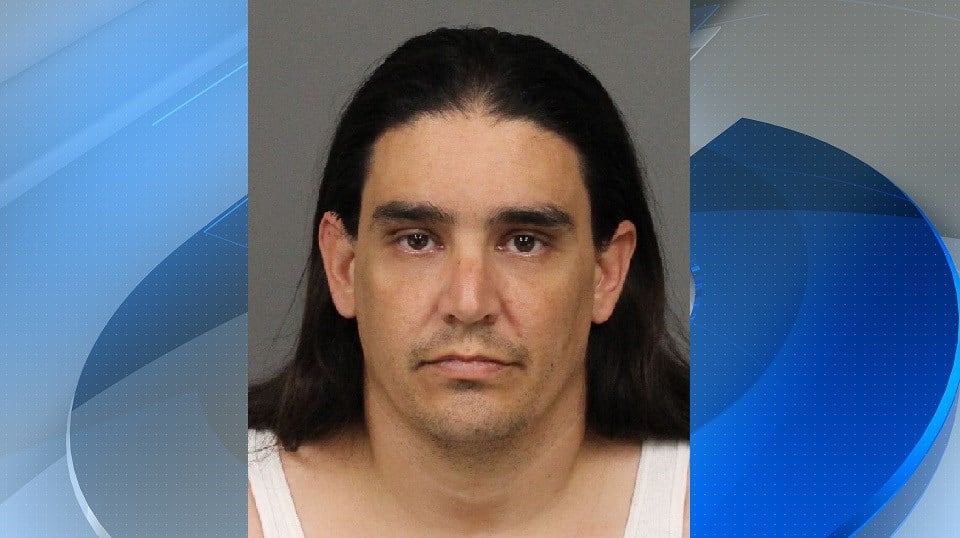 Vernon Gray
On Thursday afternoon, police arrested Gray at his workplace in San Luis Obispo and booked him into county jail on charges of indecent exposure and a parole violation. Police say he is being held without bail on the parole violation.
Anyone with information about this or similar crimes is urged to call the San Luis Obispo Police Department at (805) 781-7312 or Crime Stoppers at (805) 549-STOP.