A suicide investigation closed part of a Santa Maria street Friday morning.
Crime scene tape and authorities with the Santa Maria Police Department could be seen along the 1700 block of Carlotti Drive at about 9:45 a.m.
Police say a man reportedly shot himself. His vehicle then rolled into a street light on the sidewalk.
Carlotti Drive from Noble Way to Paden Street was expected to remain closed into the afternoon.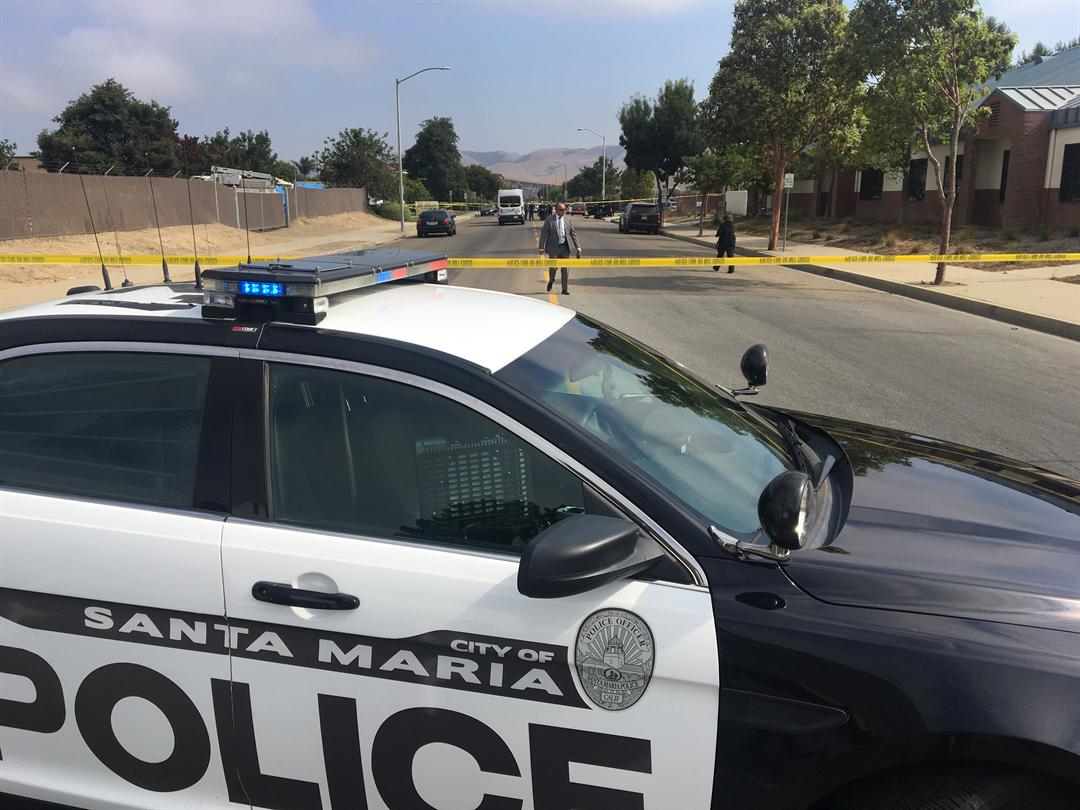 (KSBY photo)