NASA has assigned the astronauts who will ride the first commercial capsules into orbit next year and bring human launches back to the U.S. One of them is a Cal Poly San Luis Obispo alumnus.
Victor Glover will join eight other astronauts in the first test flights and operational missions for Boeing's CST-100 Starliner and SpaceX's Crew Dragon.
Glover graduated from Cal Poly in 1999 with a bachelor's degree in general engineering. He became a NASA astronaut in 2013.

SpaceX and Boeing are shooting for a test flight of their capsules to the International Space Station by the end of this year or early next, with the first crews flying from Cape Canaveral, Florida, by next spring or summer.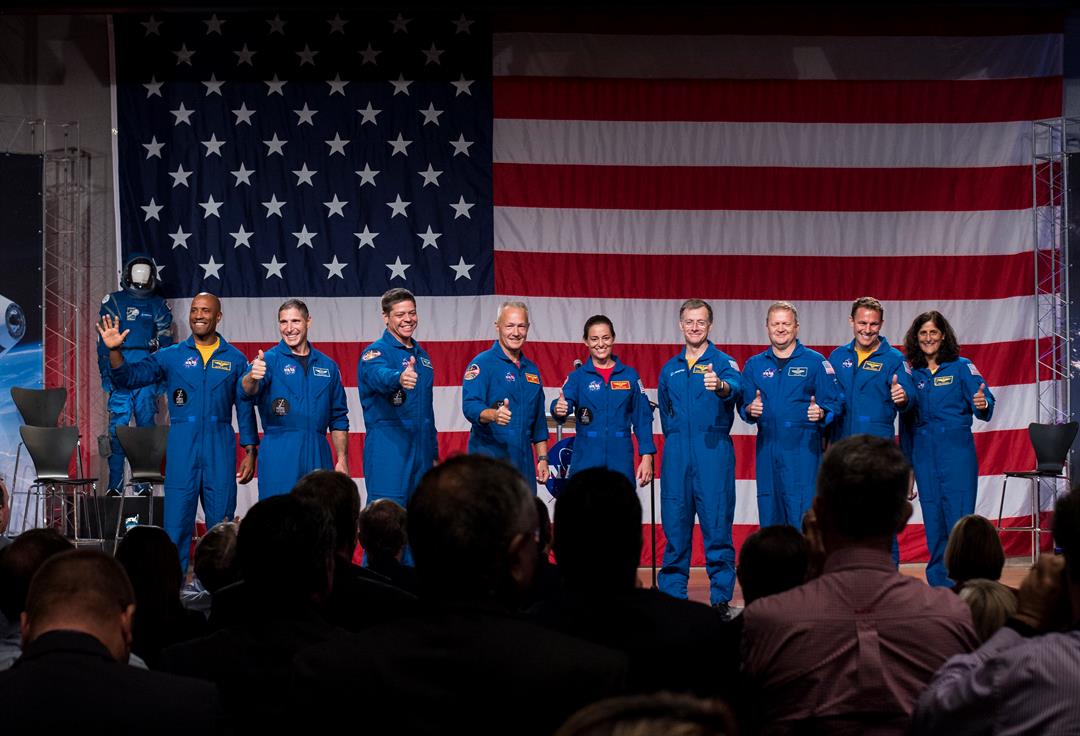 (l-r) Astronauts Victor Glover, Mike Hopkins, Bob Behnken, Doug Hurley, Nicole Aunapu Mann, Chris Ferguson, Eric Boe, Josh Cassada, and Suni Williams. (Photo courtesy NASA/Bill Ingalls)
Glover and astronaut Mike Hopkins will launch to the International Space Station for a long-duration mission aboard SpaceX's Crew Dragon. It will be Glover's first space flight.
U.S. astronauts now ride on Russian capsules to the space station.