A multi-vehicle crash was slowing traffic Friday evening south of San Miguel.
It happened just before 6 p.m. in the northbound lanes of Highway 101 at Monterey Rd.
The crash involved a large RV, which was blocking the lanes of traffic, as well as a motorcycle and as many as two other vehicles, according to the California Highway Patrol.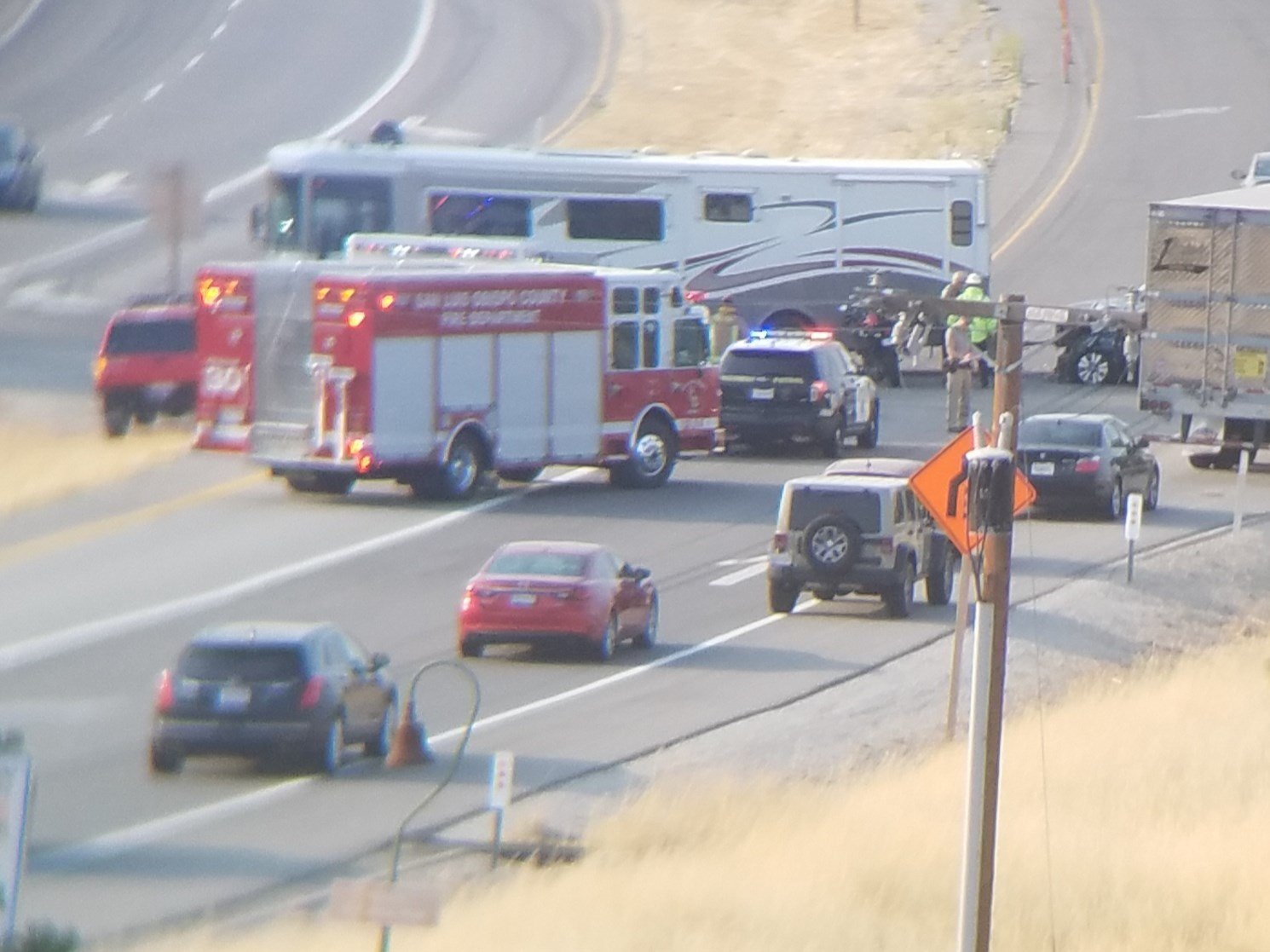 Photo courtesy Diane Cassidy
Other vehicles were reportedly able to get around the wreckage.
Emergency crews were responding to the scene. No other details were immediately available.