A person is dead after being struck by a train in San Luis Obispo Wednesday morning.
It happened at around 10:30 a.m. in the area of Pepper and Mill streets.
No other details were immediately available.
San Luis Obispo Police Chief Deanna Cantrell tweeted that the intersection of Foothill and California Blvd. was blocked because of the stopped train.
This story will be updated with new information as it becomes available.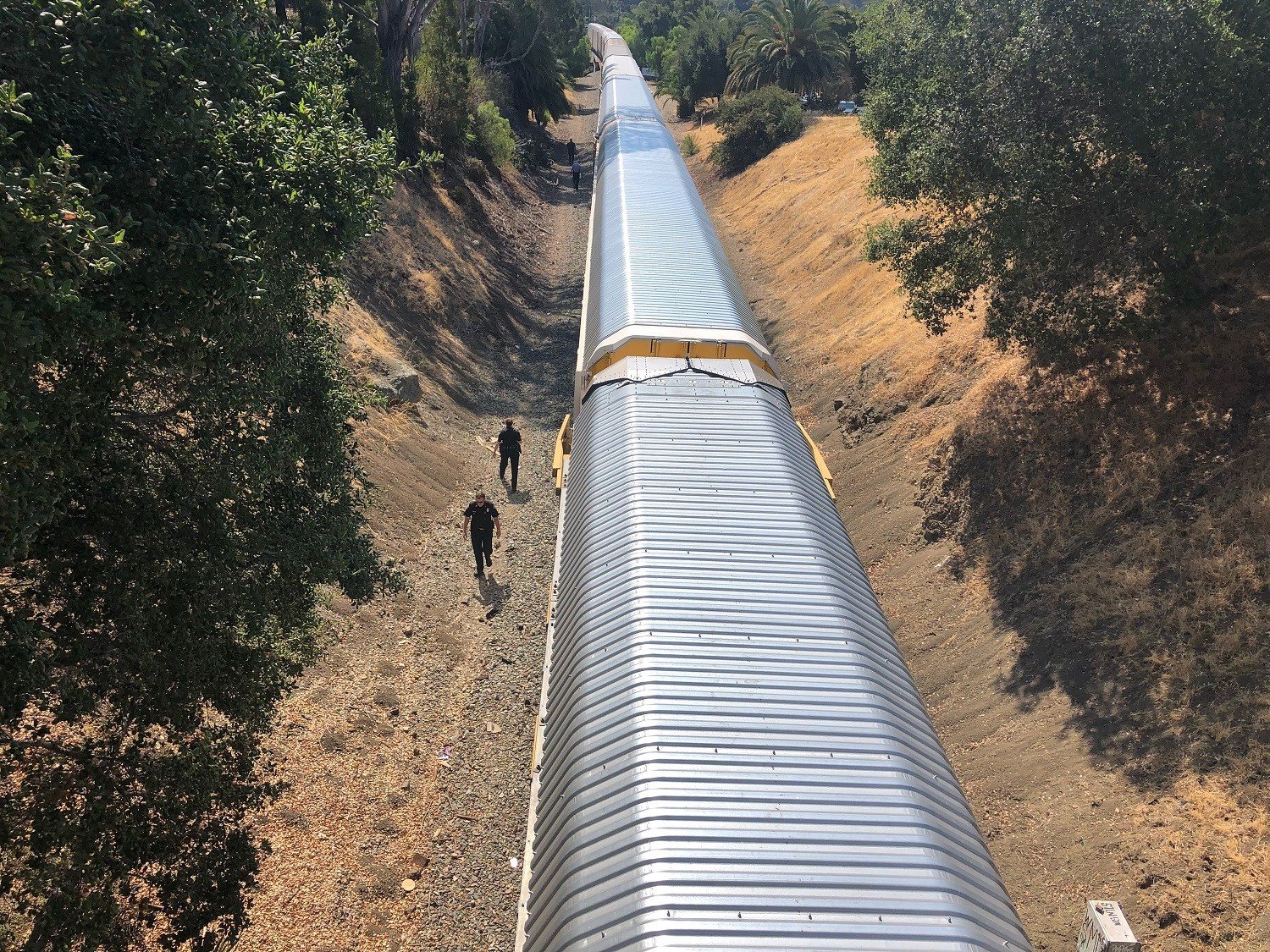 Police investigate a fatal train vs. pedestrian collision at Peppe and Mill streets in San Luis Obispo. (KSBY photo)