Templeton Fire and Emergency Services held a 9/11 Remembrance Stairclimb Tuesday.
Templeton High School allowed the department to use Volunteer Stadium to pay tribute to those who died in the September 11th attacks. The department says it wanted to honor its brothers in the FDNY, NYPD, NY Port Authority, and all the innocent civilians who were killed.
Participants climbed 2,598 steps, which is the equivalent of a 110 floor climb. The World Trade Center Towers had 110 floors.
Community members and students from Templeton Middle School and Templeton High School joined the local fire department for the memorial event. Some even wore oxygen tanks to get a better understanding of how difficult it would have been for first responders climbing the Twin Towers in New York on 9/11.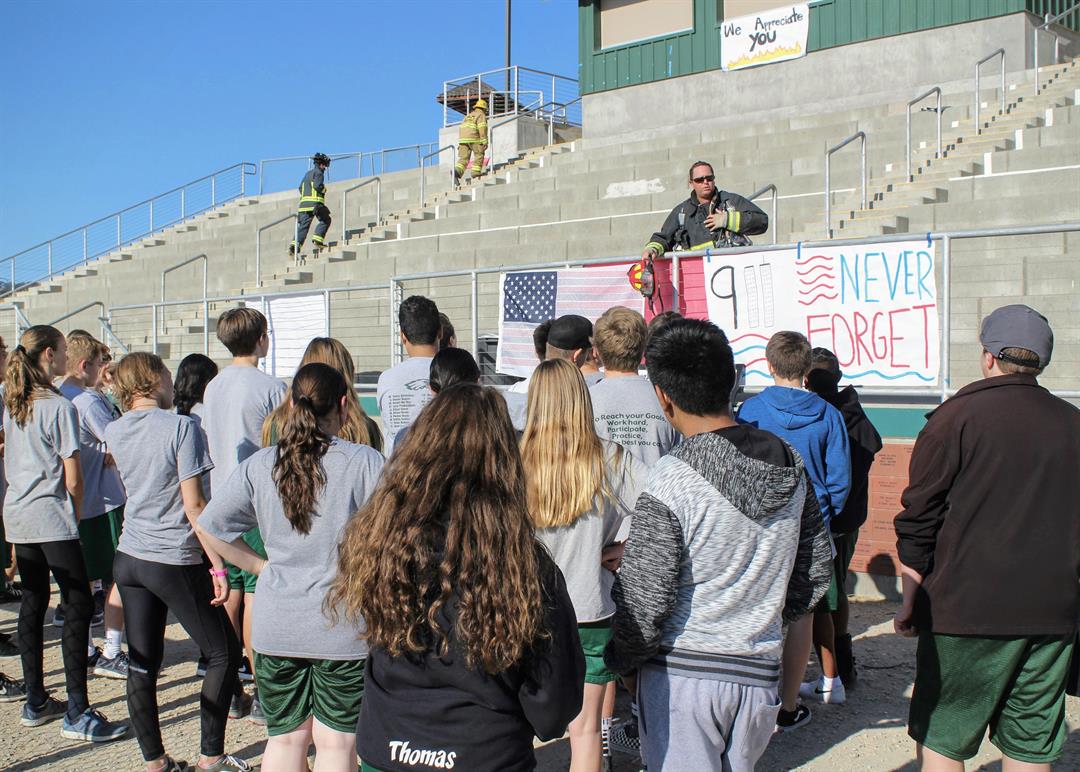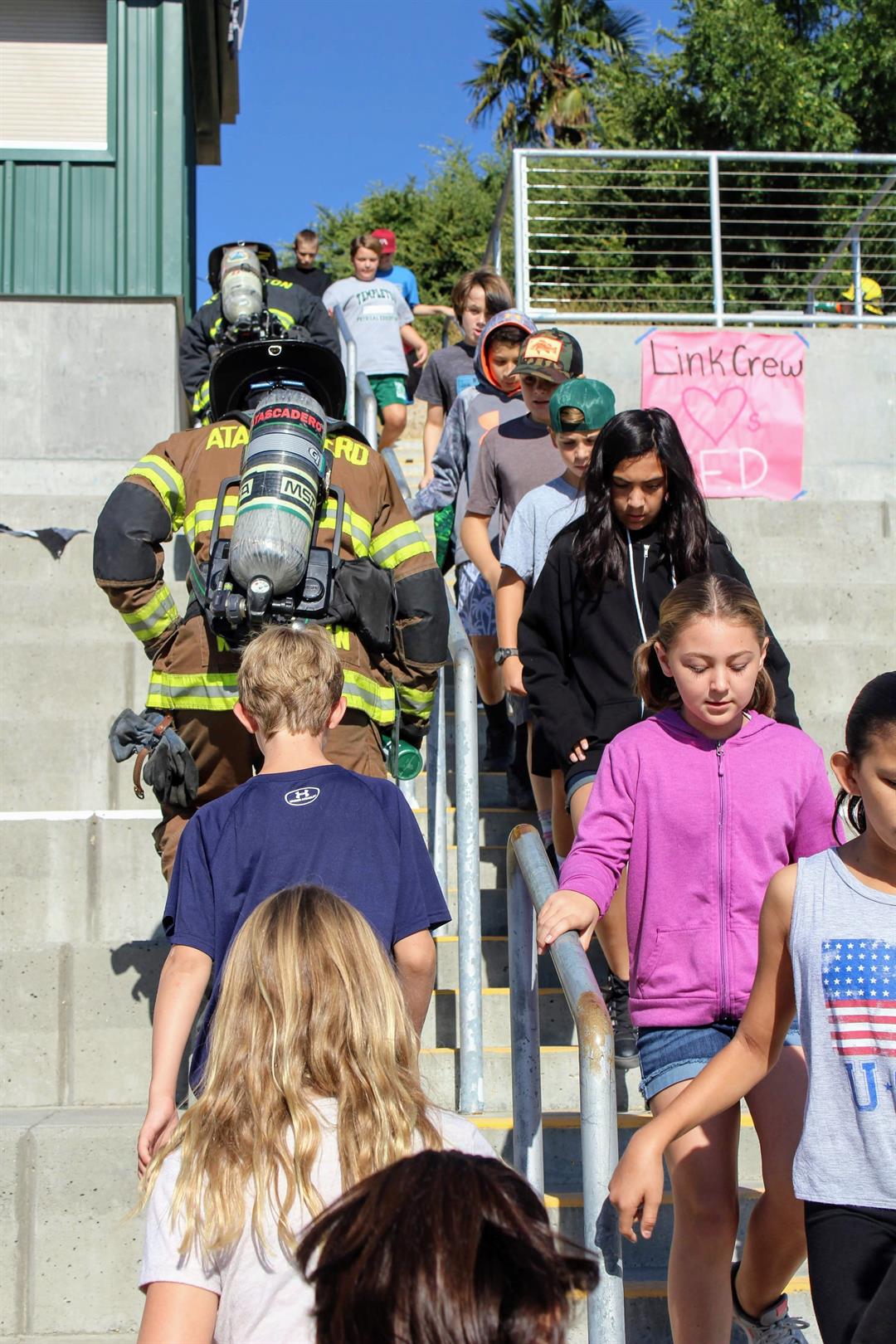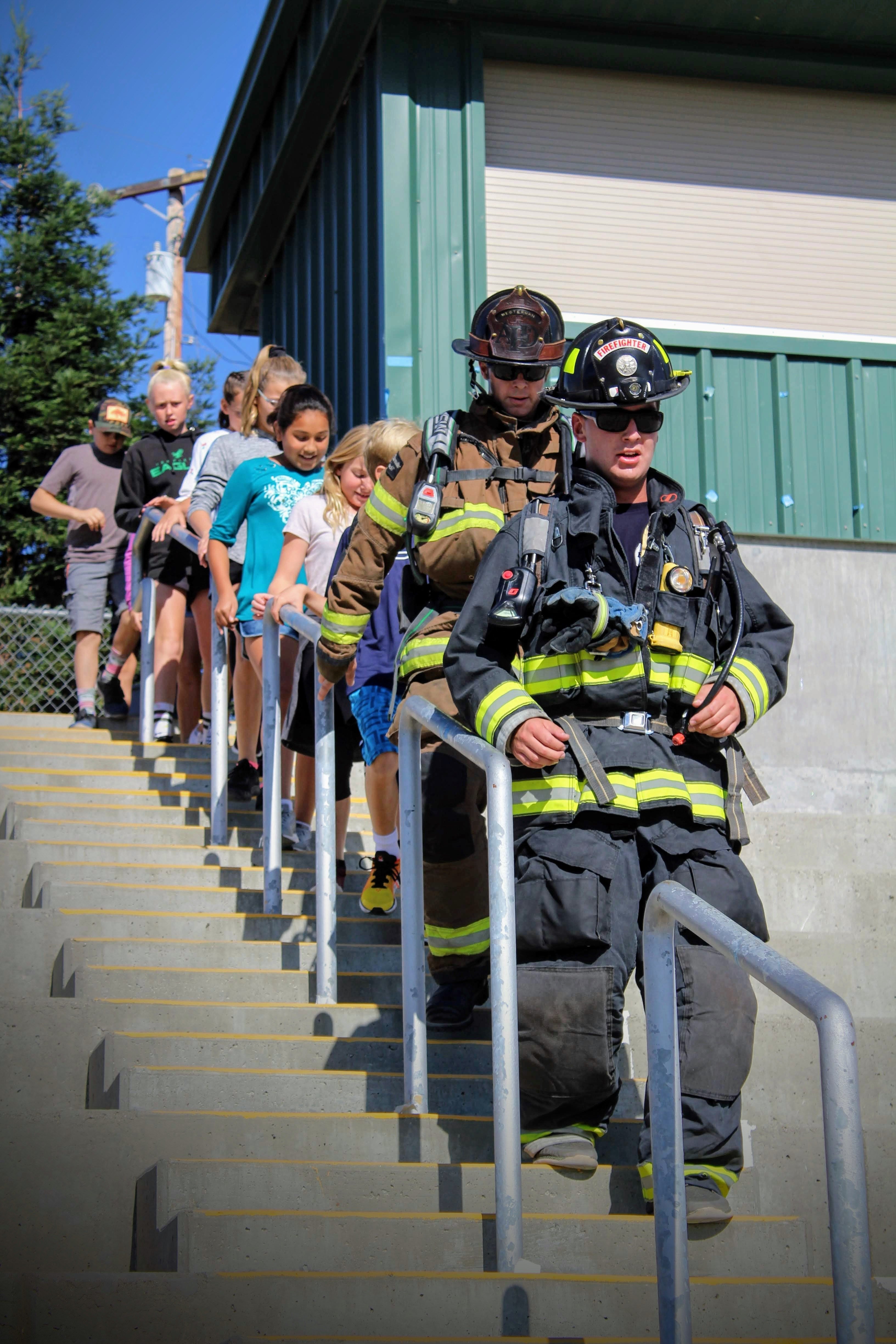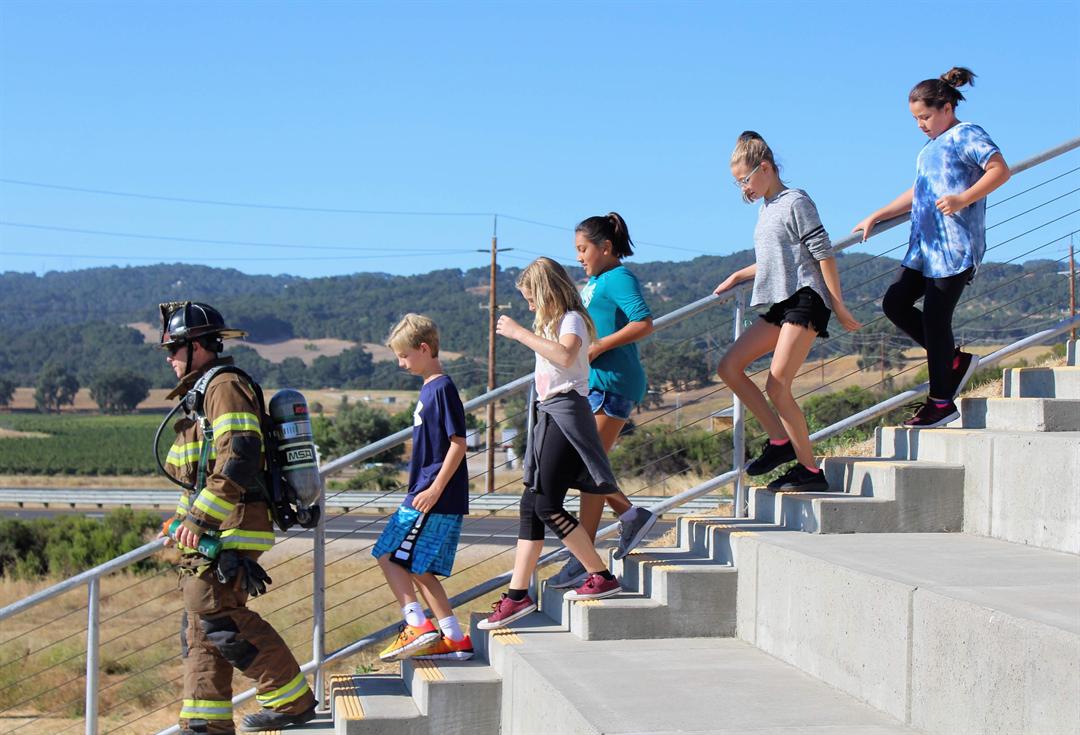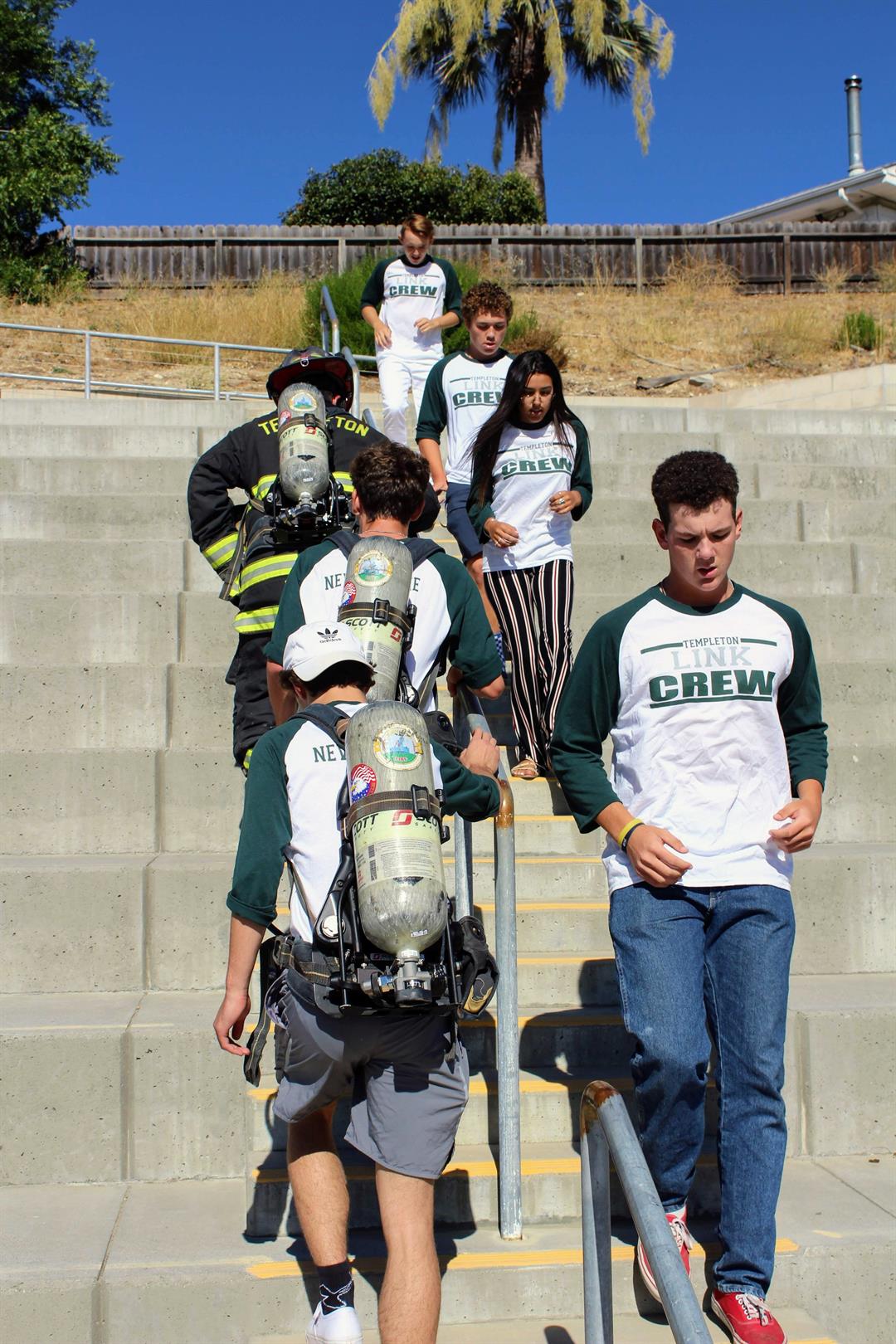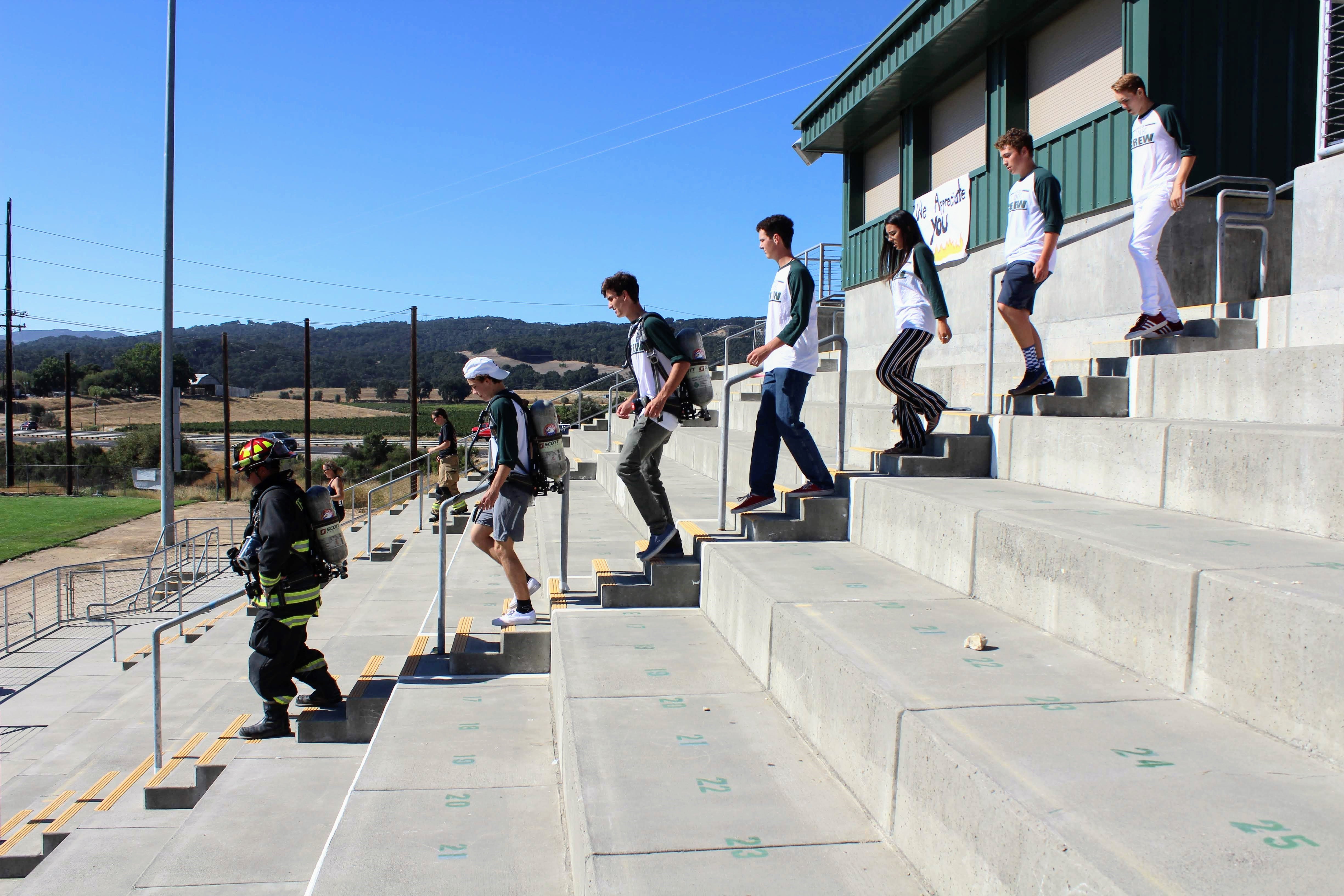 (Photos Courtesy Templeton Unified School District)