The carcass of a young humpback whale washed up onto the beach Monday afternoon at the Oceano Dunes.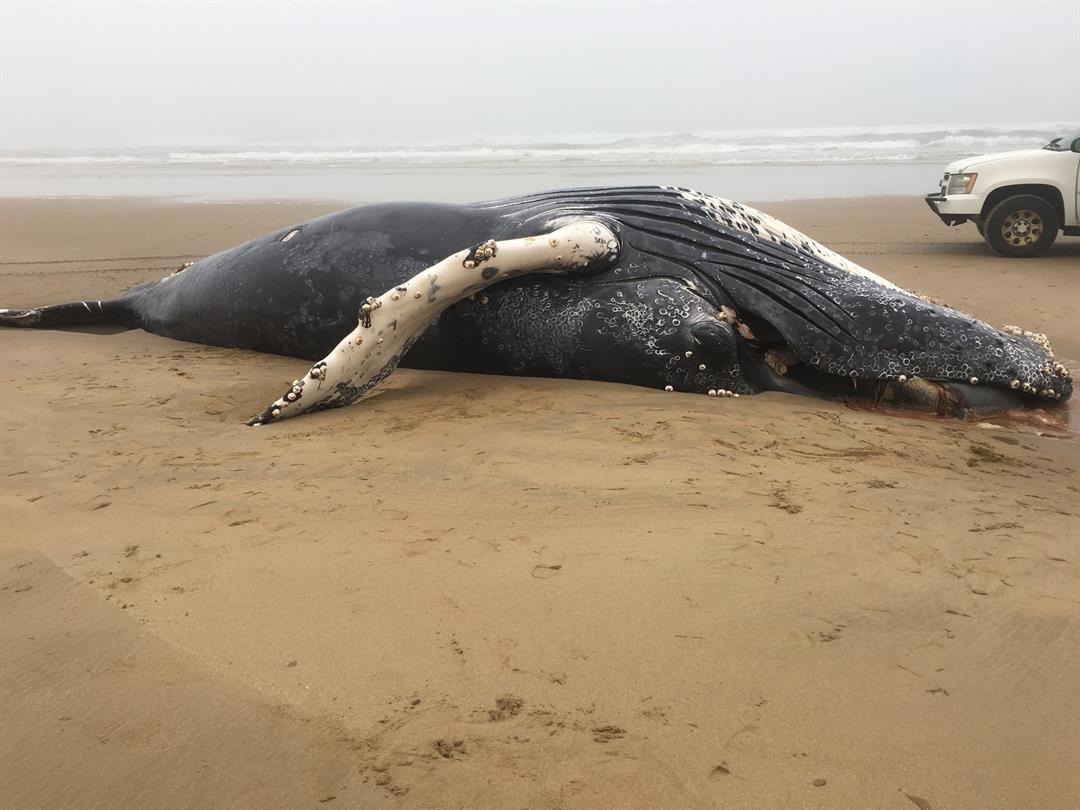 Photo courtesy California State Parks
State Parks officials say they took samples of the carcass to send to The Marine Mammal Center for testing in hopes of determining what caused the whale's death.
Officials say the whale carcass was then buried on the beach.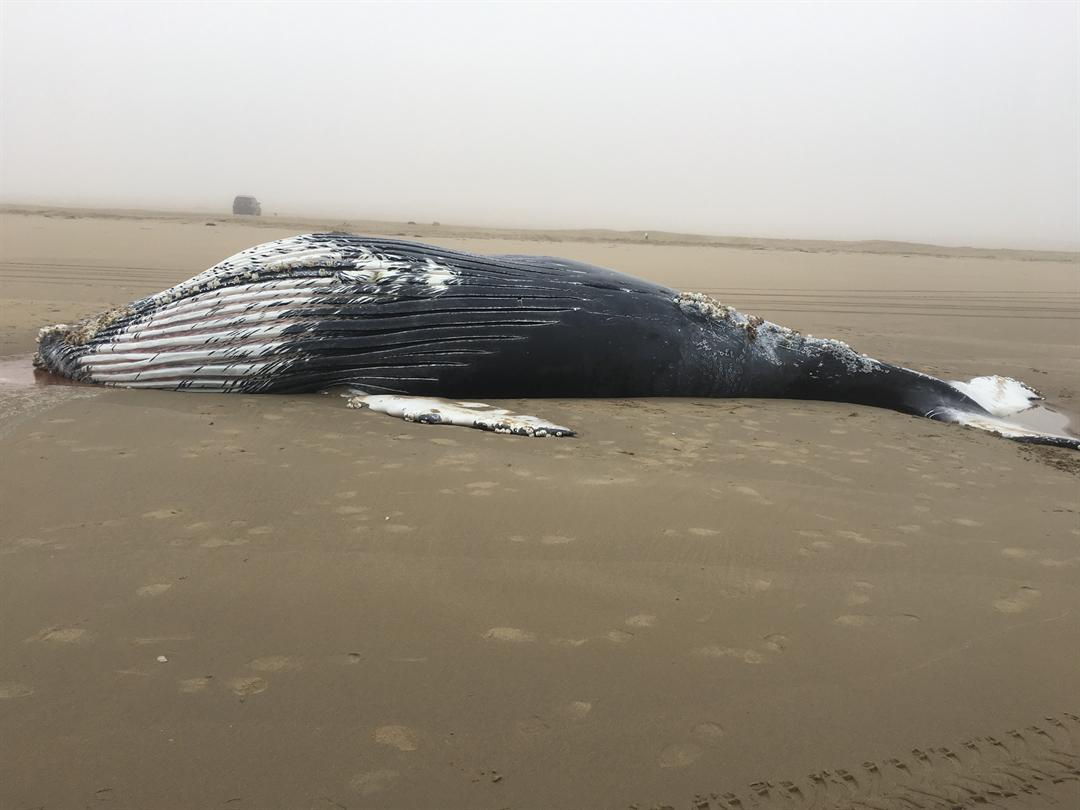 Photo courtesy California State Parks