A flare-up at the Delta Fire in Northern California has prompted the closure of Interstate 5 once again.
The massive fire first broke out on the afternoon of Wednesday, Sept. 5, about two miles north of Lakehead. That's between Redding and Mt. Shasta.
The highway was shut down in that area for six days, reopening a little earlier this week.
It is now closed between Fawndale Rd. and Mott Rd.
The #DeltaFire is currently threatening I-5 near Gibson Road. I-5 is closed to traffic northbound at the Fawndale Road exit and southbound at the Mott Road exit. The area will remain closed until it is made safe for travel. @CaltransD2

— Shasta-Trinity NF (@ShastaTrinityNF) September 13, 2018
As of Thursday morning, the fire had burned 58,427 acres and was 17 percent contained. Seventeen structures have been destroyed.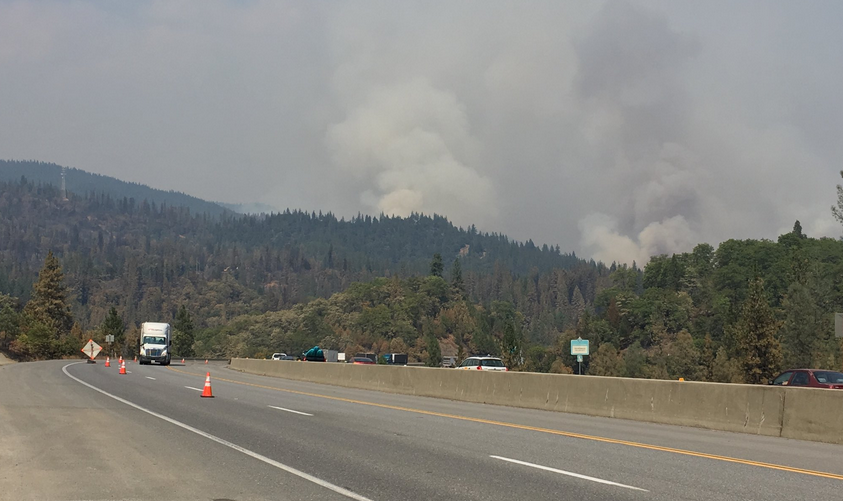 Interstate 5 was closed again on Thursday because of a flare-up at the Delta Fire. (Photo courtesy Caltrans District 2)