A former Nipomo High School wrestling coach and teacher filed a response in court this week, denying claims of sexual assault mentioned in a lawsuit filed against him last month.
The civil lawsuit was filed against Justin Magdaleno and the Lucia Mar Unified School District mid-August by a student who claims the former coach sexually harassed her when she was a seventh grader attending a summer wrestling camp at Nipomo High School.
The lawsuit states the former coach inappropriately touched the plaintiff and multiple other young girls enrolled in the camp.
The response filed Monday in San Luis Obispo County Superior Court states Magdaleno "denies generally and specifically, each and every allegation contained in the plaintiff's (identified only as Jane Doe) first amended complaint…"
It also claims that Jane Doe "knowingly, willingly, intentionally, willfully and voluntarily participated in the sport of wrestling which is a sport involving two persons who grab, twist, throw or otherwise exert forces and holds upon each other's heads, necks, arms, legs, feet and torsos, with the object of forcing the opponent to the mat and pinning their opponent in what usually is an awkward position."
The response filed requests that the plaintiff pays for costs of the lawsuit, reasonable attorney's fees, and that the lawsuit be dismissed, among others.
The Lucia Mar Unified School District placed Magdaleno on leave last fall after accusations of sexual assault surfaced and later entered into an agreement with him to resign effective June 30, 2018.
The San Luis Obispo County Sheriff's Office conducted an investigation into the allegations and forwarded its findings to the San Luis Obispo County District Attorney's Office, which did not file charges against him because "the evidence was insufficient to establish criminal conduct beyond a reasonable doubt."
School district officials say the civil lawsuit includes new accusations, so they forwarded a copy of the lawsuit to law enforcement for further investigation. The district says it is also looking into the new allegations.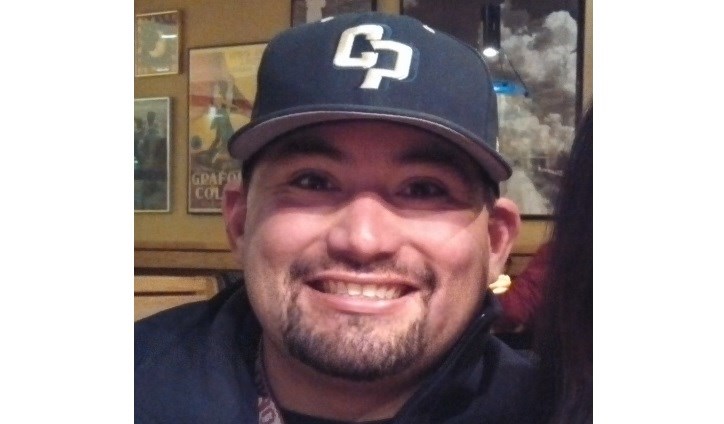 Justin Magdaleno (Courtesy nhstitans.org)