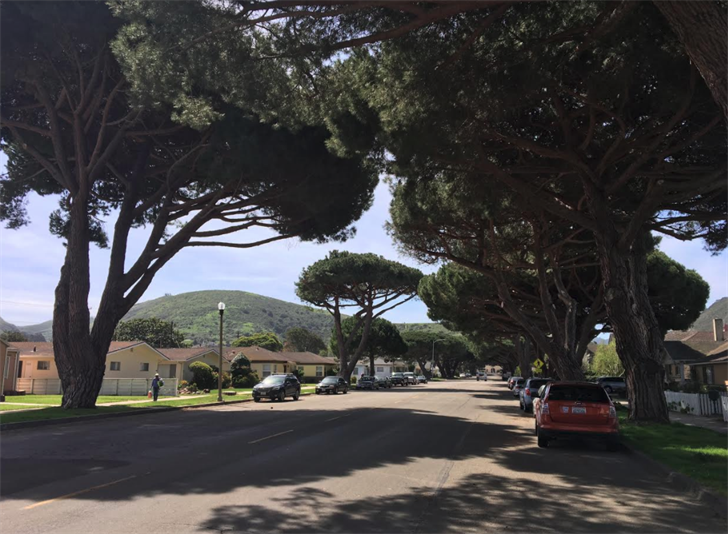 Italian stone pine trees after being trimmed in April (KSBY photo)
Italian stone pine trees on H Street in Lompoc will be trimmed starting on Monday, Sept. 24.
The future of the trees has been subject to debate in the last year. They were first planted in the 1930s and create a unique canopy umbrella above the street.
The trees have recently become more unstable. Portions of the trees have periodically fallen onto parked cars and the street underneath.
Sections of H Street will be closed as West Coast Arborists trim the trees. Parking will also be limited.