The California Highway Patrol has identified the woman killed in a crash Monday near Lompoc as Elaine Ventura, 66, of Lompoc.
Ventura died Monday in a head-on crash on Highway 1 south of Jalama Rd.
Investigators say Ventura was traveling northbound when, for an unknown reason, she made an unsafe turning movement, allowing her SUV to drift into the southbound lane and crash into a van driven by Juan Romero Jr., 47, of Santa Barbara. Romero suffered major injuries and was flown by helicopter to a local hospital.
Ventura died at the scene. Her dog was also killed.
CHP says the collision remains under investigation.
Highway 1 was closed in both directions for about three-and-a-half hours Monday for the investigation and removal of the wreckage.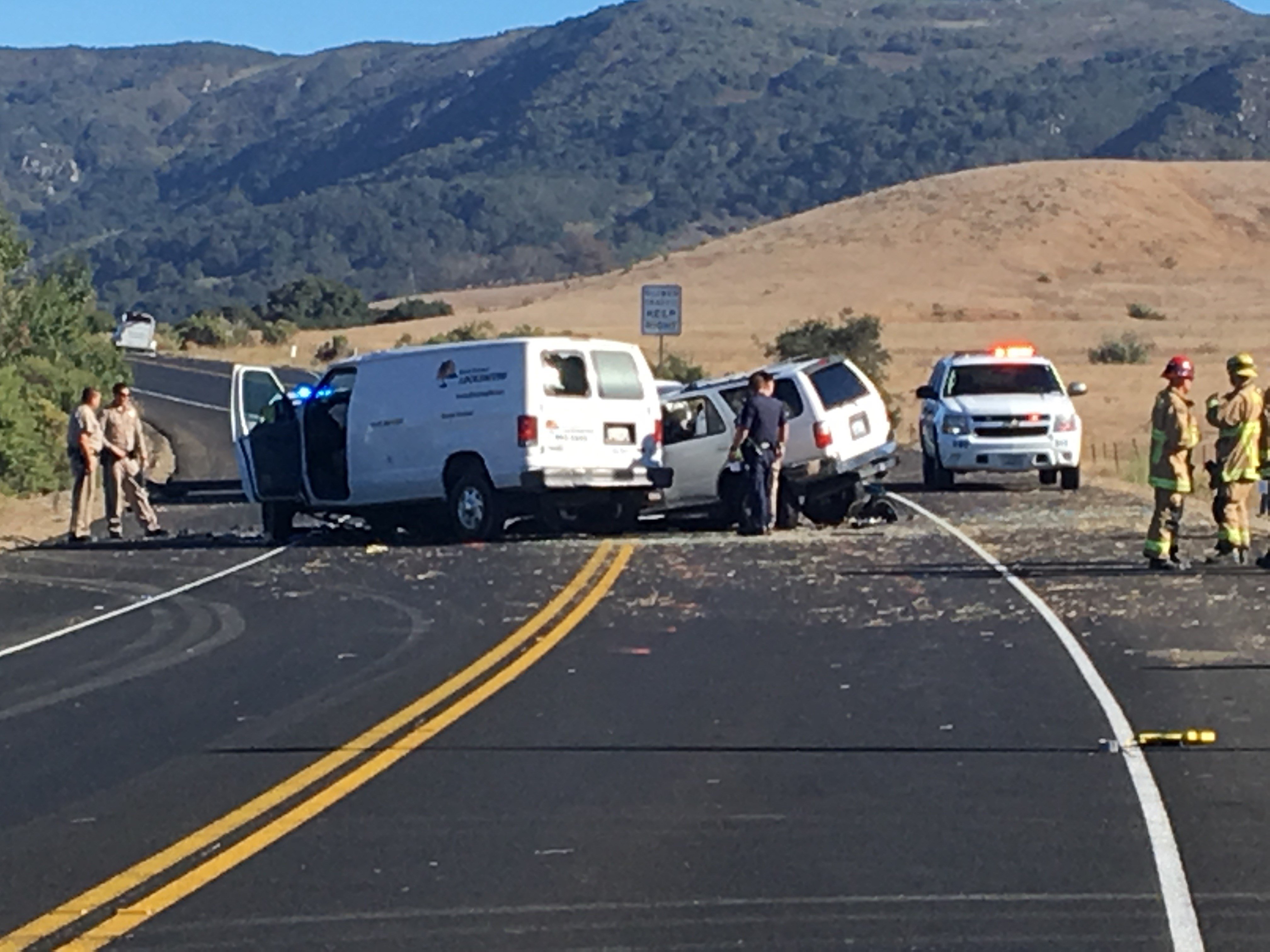 Emergency crews at the scene of the deadly crash on Highway 1. (KSBY photo)
Previous coverage:
Crash shuts down Hwy 1 outside Lompoc