Cal Poly's float entry for the 2019 Tournament of Roses Parade will be "far out."
The design, called "Far Out Frequencies," was chosen by the Cal Poly Rose Float team from among 150 entries.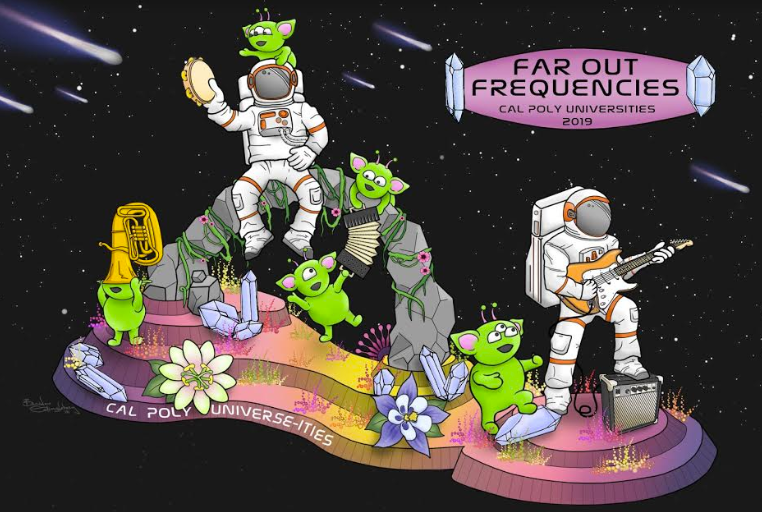 Rendering by Brandon Schmiedeberg, courtesy of Cal Poly Rose Float
It will feature two astronauts and some alien friends using music to communicate from a different planet.
The university says the only student-built float in the parade "celebrates the 130th Tournament of Roses Parade theme, 'The Melody of Life,' and music as a universal language."
"On the float, astronauts Morgan and Sally travel deep into outer space and land on a distant alien planet. Unable to communicate through language, they use musical instruments to share their message of goodwill with the aliens they encounter, leading to out-of-this-world fun and some unexpected good times."

This will be Cal Poly's 71st year participating in the parade.

Nearly 100 students from Cal Poly San Luis Obispo and Cal Poly Pomona work together on the self-built float.

Team members in San Luis Obispo have been hard at work since July. The float will head to Pomona in mid-October.
Since 1949, Cal Poly's floats have won more than 50 awards at the annual parade.
The Tournament of Roses Parade takes place on New Year's Day in Pasadena.