Students, faculty and staff at Cuesta College came together to mix 6,000 pounds of clay using their feet.
Art students and other community members participated in the 5th annual Clay Stomp on Wednesday. The clay will be used to create a mural on campus. By stomping out all the moisture, the ceramics instructor estimates the stomping saves about $500. Clay is purchased by weight, and students can add the water themselves later.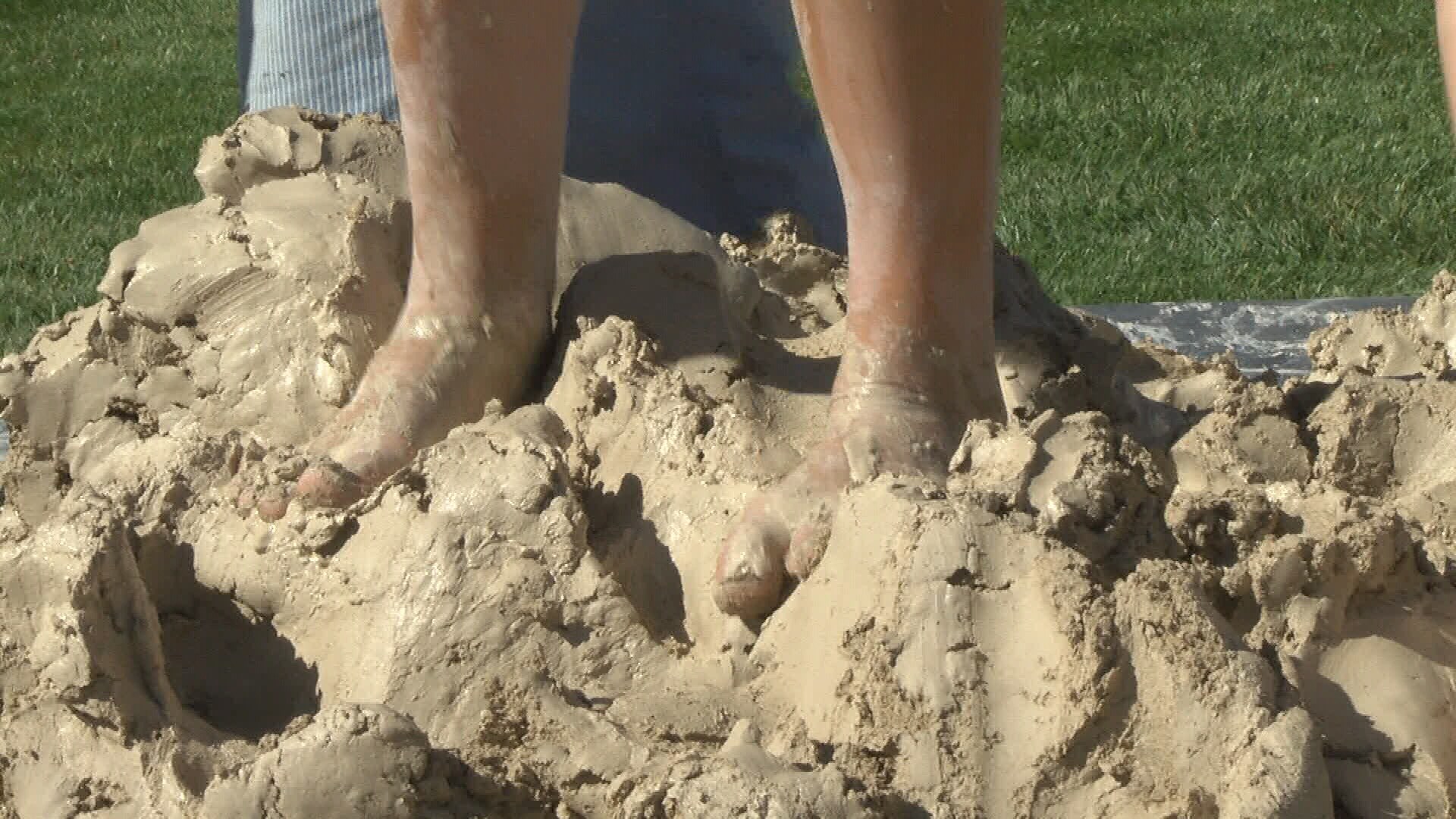 Stomping out the water in the clay can save Cuesta College hundreds of dollars. (KSBY photo)
"The rest of the clay we'll be bagging up into 25 pound blocks, and we'll let that age, and we'll use that in the semester for the classes," said instructor Jarred Pfeiffer.