Roughly 100 sheep will be grazing in Montecito this week, part of what's described as a strategic prescribed graze to prevent wildfire risk.
The sheep will "strategically graze" about 10 acres of land at the Ennisbrook Open Space in Montecito the week of May 15, according to a Montecito Fire Department press release, one of four areas selected for grazing in 2023 by the department.
The grazing, called "prescribed herbivory," will decrease wildfire risk for several years because the sheep consume plant seeds which will slow the "fuel load's regrowth process," the release said.
"We last had sheep graze the district in 2020 so we are very excited to have the sheep here again to help us reduce hazardous fuel loading and make our community safer this wildfire season and for several years to come," Montecito Wildland Fire Specialist Nic Elmquist said.
When animals, such as sheep and goats, graze, they target non-native invasive grasses and vegetation. These types of vegetation tend to become more hazardous as they dry out during the early portions of fire season, the release said, potentially leading to fast-moving wildfires.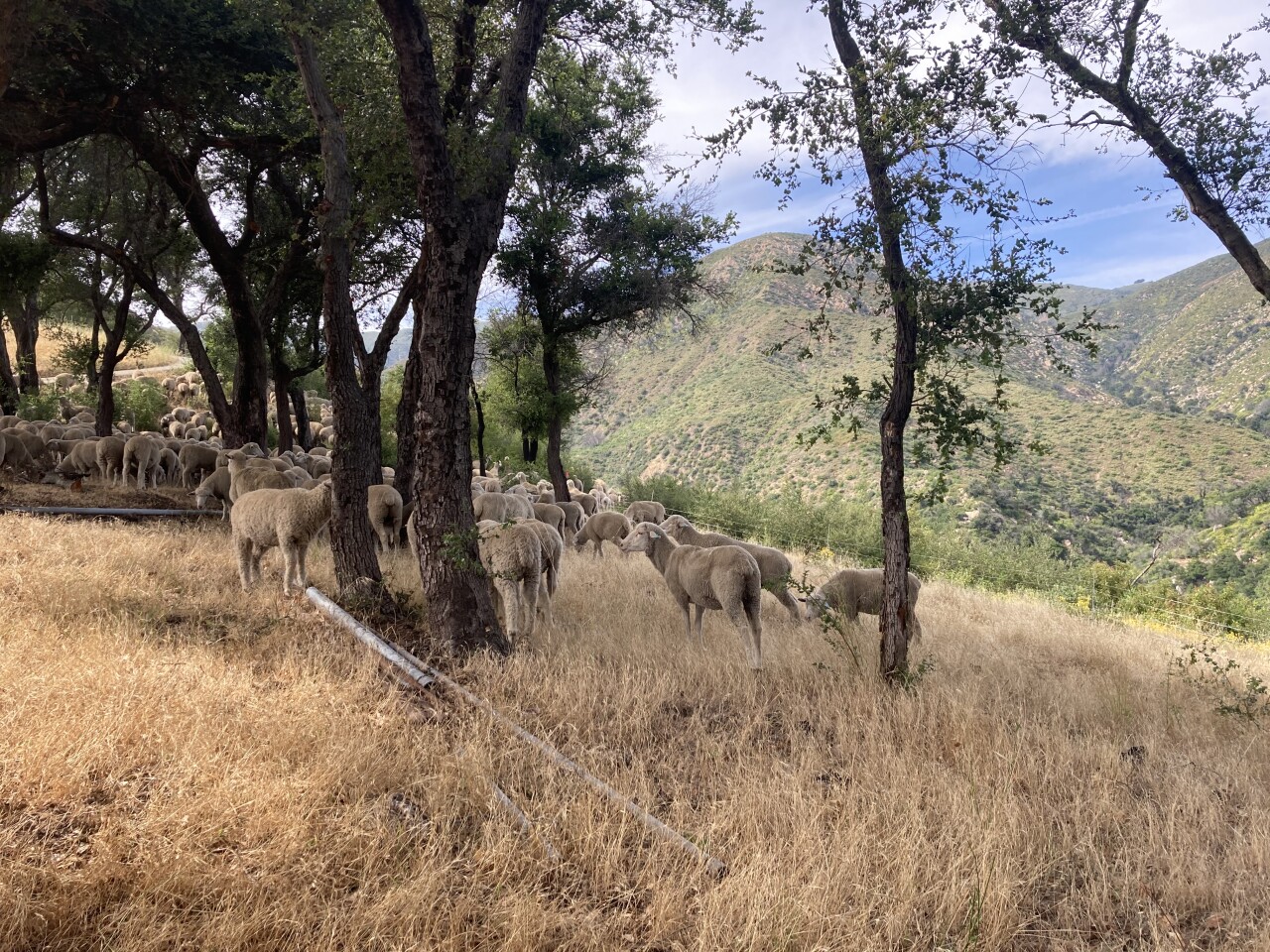 "We deeply appreciate the great partnerships with many local organizations and the Ennisbrook neighbors who are allowing us to carry out this wildfire mitigation project," Montecito Fire Chief David Neels said. "We are also grateful to our Montecito Fire Protection District Board of Directors for prioritizing innovative fire prevention initiatives like this project at Ennisbrook."
The Montecito Fire Department invites community members to see this wildfire-prevention grazing in project in action. Montecito fire officials may periodically be on site to monitor progress and answer questions.