As temperatures rise over the next few days, heat stroke becomes a concern.
Too much time spent in the heat can cause heat exhaustion or even worse, heat stroke.
Children and the senior community are at a higher risk when it gets hot, that's why YMCA summer camps have mandatory water breaks and shade time.
"When we are doing outdoor time, (we) try to stay out of the peak times when it's the hottest and we will also incorporate some water activities. We'll do some water relays to cool the kids down a little bit," said April Lewallen, YMCA Chief Operations Director.
Signs of heat exhaustion:
heavy sweating
weakness
clammy skin
nausea/vomiting
possible fainting
Signs of heat stroke:
headache
no sweating
body temperature about 103 degrees
nausea/ vomiting
rapid, strong pulse
possible
fainting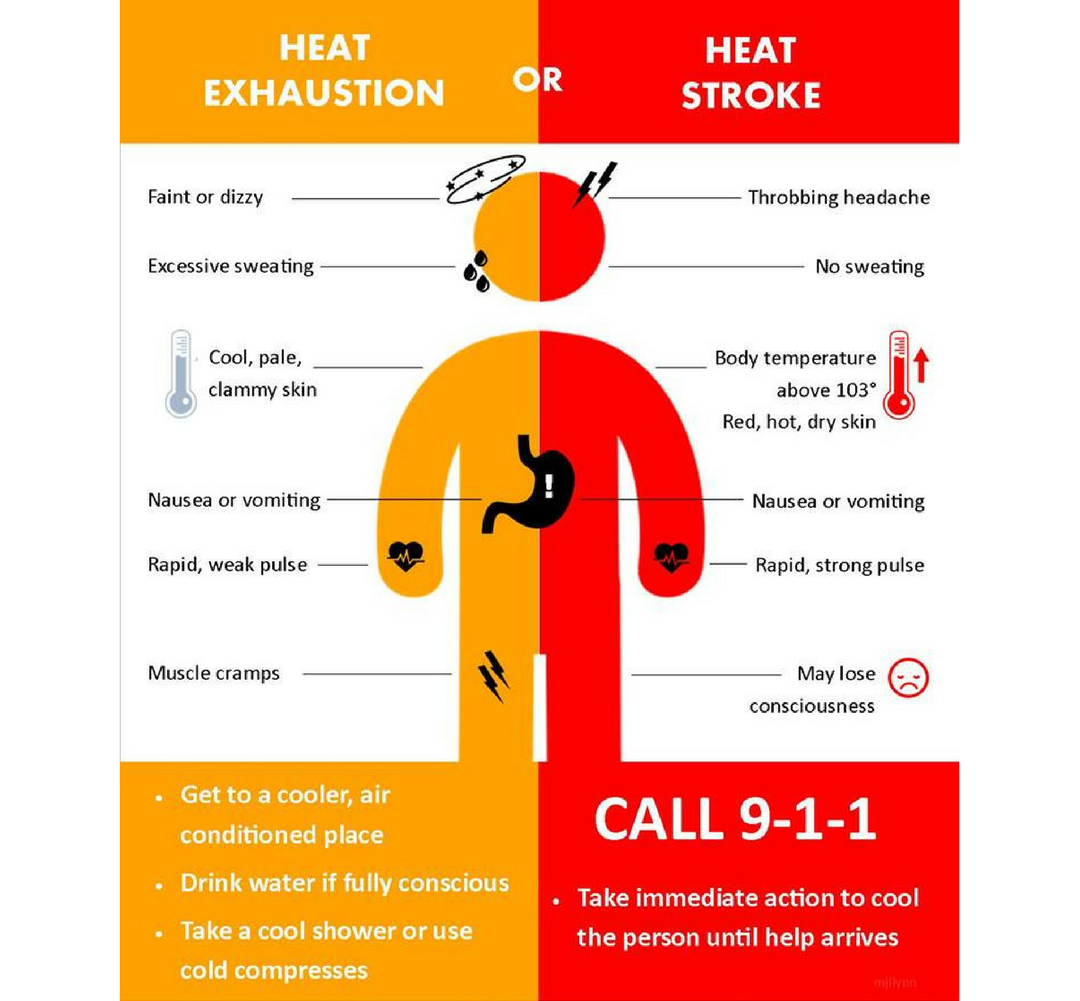 Staying out of the sun can help avoid overheating.
"To stay indoors or in shade even just an hour or two out of the heat can really help the body repair," said Elizabeth Merson, San Luis Obispo County Public Health Emergency Preparedness Program Manager.
The Village Retirement home takes medical conditions, medications and clothing into consideration when planning outdoor activities.
Public Health says checking in on people who have to work outside is key, but leisure activities are sometimes better skipped.
"Hike it in the morning or hike it at night. If it's even warm in the morning, skip your hike because it's not worth it," Merson added.
The Department of Public Health recommends drinking lots of water, avoiding alcohol and spending time in air conditioned rooms such as libraries or retail shops.
If you or someone around you is experiencing signs of heat stroke or heat exhaustion, lay down in a cool, shaded place, use cold cloths and seek medical help.