It's a solemn anniversary for the much-loved man many only knew as SLOStringer until his death.
One year ago, during a rainstorm on March 21, 2017, Matthew Frank's Chevrolet Tahoe slid off Highway 101 near Santa Margarita and rolled, hitting a tree then catching fire. Frank, 30, died at the scene. He was on his way to cover a two-alarm fire for his many social media followers.
Frank's family says Matthew was doing what he loved and his death has left a huge void for them every hour, of every day, in the year that has passed.
Steven Frank tells KSBY News, Matthew, a San Luis Obispo County native, had such a passion for the last five years of his life.
"He wanted to show the public the jobs all of our first responders do every day and that we should appreciate it. He also strongly encouraged his followers not to drive any motor vehicle while under the influence of alcohol," Steven Frank said.
Frank's SLOStringer Facebook page and Twitter page regularly highlighted the work being done by local law enforcement and firefighters during natural disasters and other local emergencies.
First responders turned out en masse along with hundreds of Central Coast residents for Frank's funeral in San Luis Obispo last year.
Those same first responders honored him during the service and shared these memories at the time:
"It was his passion. He loved doing it. The troops out there really liked interacting with Matt out there. They enjoyed his company. They liked his reporting," said Chief Steve Spinharney, CAL FIRE San Luis Obispo.
Morro Bay Fire Chief Steve Knuckles said he just met with Frank a few days before his death when he dropped off some of his SLOStringer photographs of fire crews.
"He was humble, he was polite, he was genuine every time I met him or talked to him. I asked him why he was doing this and he said, 'I see a need,'" Knuckles said.
"I and my crews had been out all night long, the next morning everyone was spent and were rolling hose heading back in service, he shows up with breakfast burritos for everybody. (He was) so uncharacteristically kind, actually characteristic of who he was," added Chief Garret Olson, San Luis Obispo City Fire Department.
Last summer, California Assemblyman Jordan Cunningham introduced a resolution to allow for the dedication of a portion of Highway 101 to Frank from Avila Beach Drive to Spyglass Drive. Frank says that resolution is still pending approval in the Senate.
"Matthew was the focal point of our lives. We are truly overwhelmed by the ongoing love and support from this community. We were so blessed to be his parents," Frank said.
Despite the rain, Matthew's many friends will go on a memorial ride in his honor on Wednesday.
There will also be a Matthew Frank Memorial Ride and BBQ on Sunday, which is open to the public. Friends will start gathering at 787 Francis Avenue in San Luis Obispo at 10 a.m. The 80-mile ride will begin at 11 a.m. and end at Laguna Lake where a BBQ with food for purchase will be held from 1 to 3 p.m. The Frank family says all are welcome to attend the event.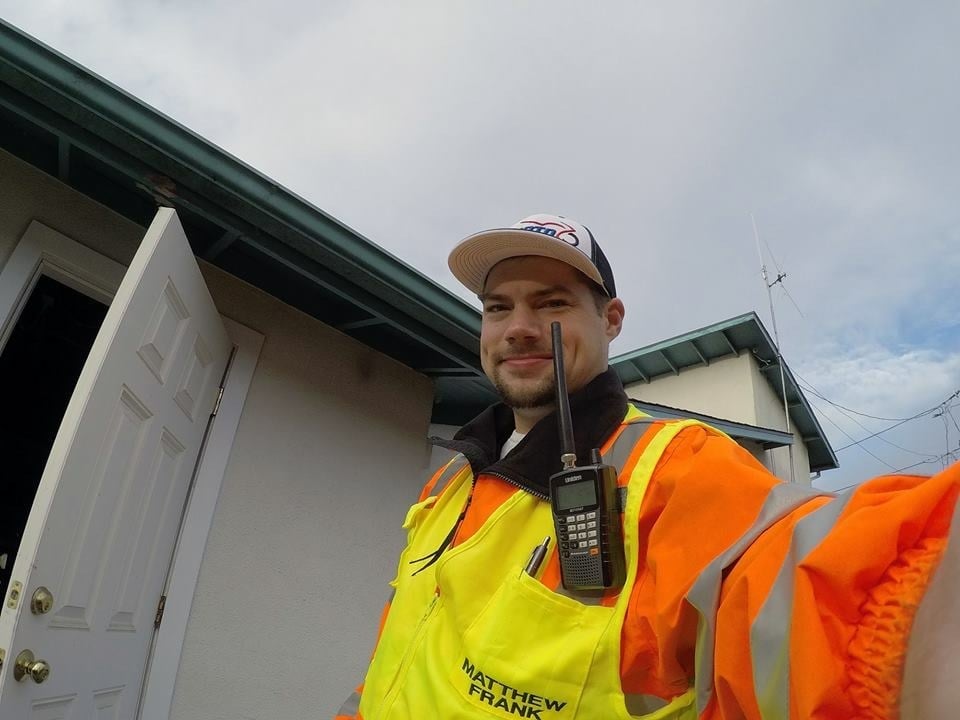 SLOStringer Matthew Frank (Photo from Facebook)