A woman was taken by helicopter to a local hospital after a major-injury collision with a bus Monday evening in Santa Maria.
Police report they were called to the scene at Caballero Ln. and McCoy Ln. at 5:49 p.m. after a Santa Maria Area Transit bus and the woman, who was riding a bike at the time, crashed in the intersection.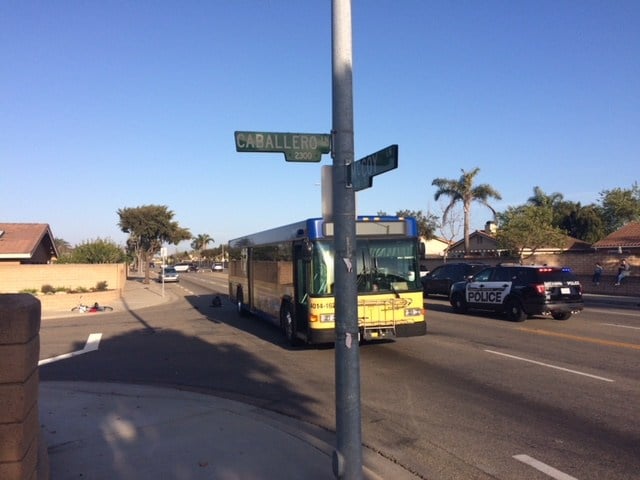 Bus and bicyclist crash at Caballero & McCoy in Santa Maria (Courtesy: Santa Maria Police Dept.)
"The bicyclist suffered major injuries and was transported to Cottage hospital in Santa Barbara via a Cal Star helicopter," Santa Maria Police Sgt. Michael McGehee wrote in a news release.
Officers with SMPD's traffic bureau are investigating the collision. No additional details were immediately released.