The Santa Barbara County Fire Department honored firefighters and helicopter pilots for their actions during the Whittier Fire last July and the Jan. 9, 2018 Montecito mudslide.
Nine people were recognized for risking their lives to save others.
The ceremony took place Thursday, April 5 at the Santa Barbara County Fire Headquarters Memorial Plaza.
Fire Chief Eric L. Peterson presented two Certificates of Valor to the following:
Steve Oaks, Prevention Division Chief/Fire Marshall (Whittier Fire)
Matthew Farris, Support Services Division Chief (Whittier Fire)
Chief Peterson also presented seven Medals of Valor to the following:
Mark Linane, Jr., Fire Equipment Operator Supervisor (Whittier Fire)
Matthew Udkow, Pilot (Montecito Mudflow Incident)
Glen Dupont, Crew Chief/Fire Captain (Montecito Mudflow Incident)
Bryce Wible, Firefighter/Paramedic (Montecito Mudflow Incident)
George DeLuca, Pilot – Santa Barbara County Sheriff's Office (Montecito Mudflow Incident)
Thomas Wade, Crew Chief/Fire Captain (Montecito Mudflow Incident)
Bruce Meyers, Firefighter/Paramedic (Montecito Mudflow Incident)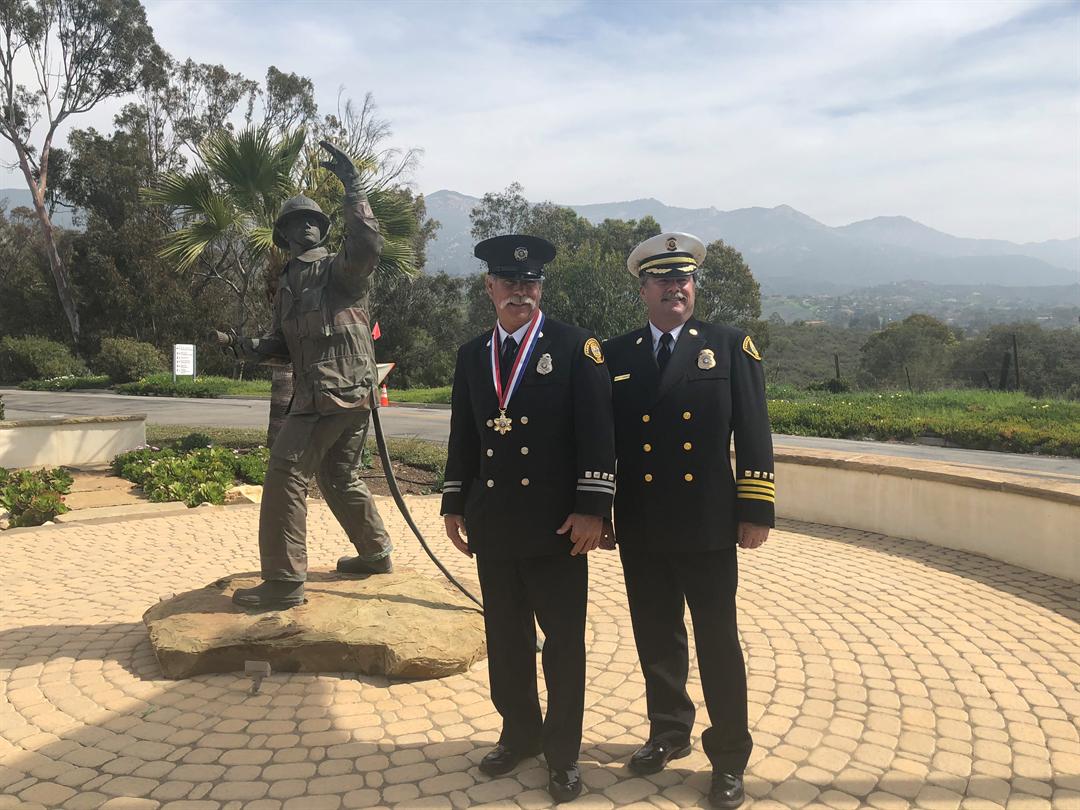 Whittier Fire honorees in attendance (KSBY photo)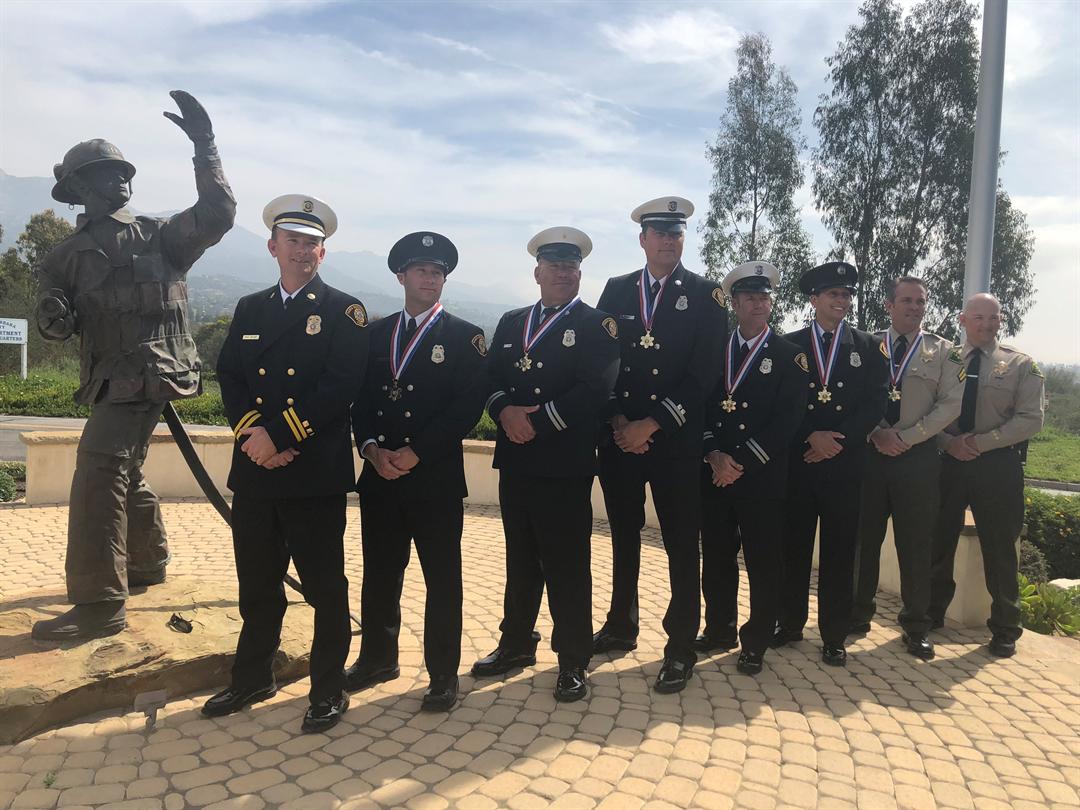 Mudslide honorees in attendance (KSBY photo)