An adult and two young children were injured in a rollover crash on Highway 101 near Buellton Thursday afternoon, according to the California Highway Patrol.
It happened shortly before 2:30 p.m. in the northbound lanes near Jonata Park Road.
CHP reports the dual-cab truck rolled and landed on its roof in a ditch on the right-hand side of the road.
The female driver and two young children suffered minor injuries, according to CHP, and were being taken to the hospital for treatment.
Traffic was said to be moving slowly through the area while emergency crews remained on scene.
No other vehicles were involved.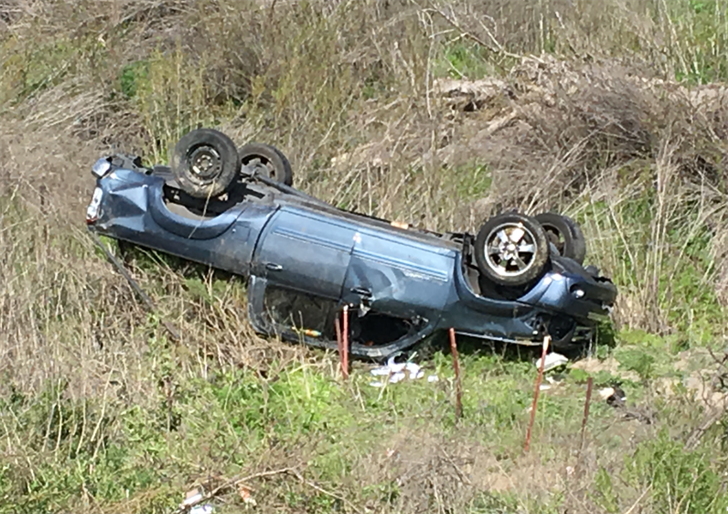 The truck could be seen on its roof in a ditch following Thursday afternoon's rollover near Bulleton. (KSBY photo)