One of a handful of Walk a Mile in Her Shoes events took place Thursday at Cuesta College.
Students, staff and faculty put on shoes, many of them high heels, to walk a mile through campus in solidarity with those who have experienced gender-based violence.
Cuesta College collaborated with RISE for the event.
Other Walk a Mile events – the international men's march to end rape, sexual assault & gender violence – have already taken place in Paso Robles and Arroyo Grande and another is happening April 28 at Mission Plaza in San Luis Obispo.
This is the second year for the event on Cuesta's campus.
All proceeds benefit RISE, which provides services in San Luis Obispo County for survivors of sexual assault, abuse and intimate partner violence and their loved ones.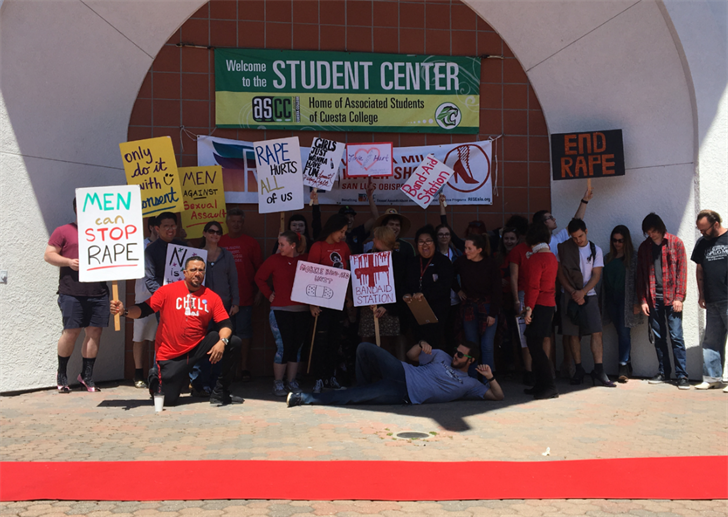 Participants of Cuesta College's second annual Walk a Mile in Her Shoes event Thursday. (KSBY photo)