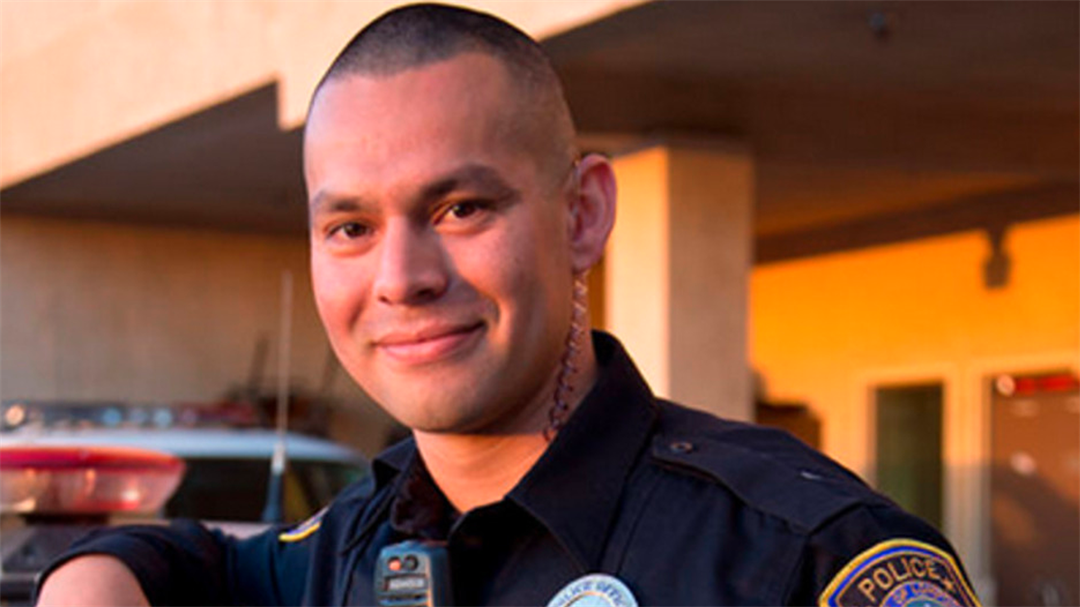 Officer Miguel Grijalva (Courtesy: Lompoc Police Department)
A year after Lompoc police officers began mourning the death of Officer Miguel Grijalva, his family has filed a wrongful death lawsuit against the City of Lompoc and high-ranking members of the Lompoc Police Department.
The lawsuit filed Friday in Santa Barbara County Superior Court claims the police department denied officers medical and psychological benefits and the lack of services ultimately lead to Grijalva's death.
Officer Grijalva reportedly took his own life while off duty. He had been with the department for three years. Prior to that, he served in the United States Marine Corps.
The family says they believed Officer Grijalva was displaying signs of Post Traumatic Stress Disorder. They say they informed the police department about the PTSD, that the officer had threatened suicide, and that they'd found a handwritten suicide note before his death, but the department "did nothing."
The lawsuit also alleges Officer Grijalva had been drinking excessively and cried for hours in his supervisors' office on multiple occasions but supervisors allowed him to continue working.
Calls to a city spokesperson for comment went unanswered Friday night.
Related content:
National Suicide Prevention Lifeline: 800-273-8255
Santa Barbara County Dept. of Behavioral Wellness