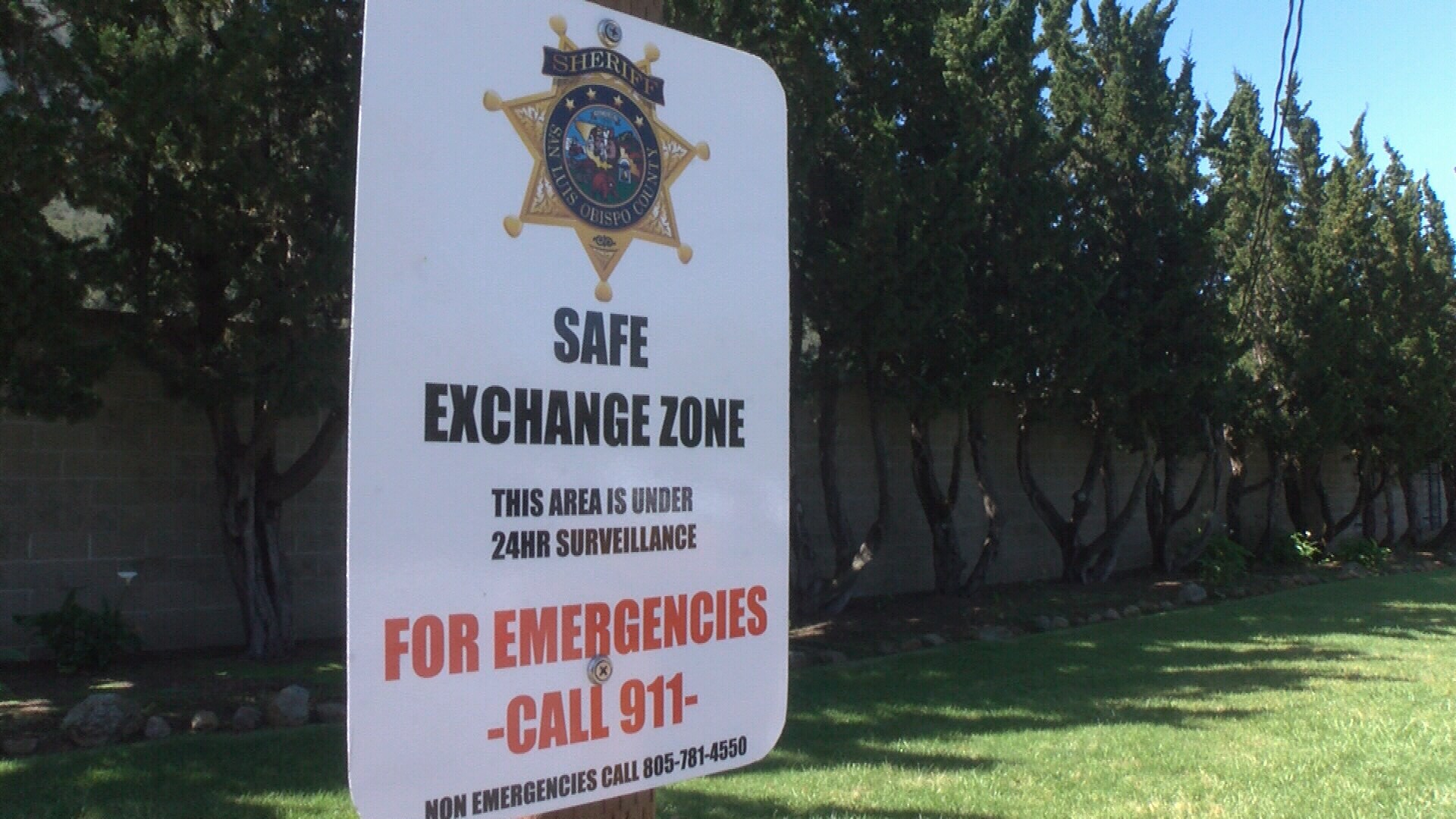 Officers hope the designated parking spots with surveillance cameras will make online transactions easier in person. (KSBY photo)
The San Luis Obispo County Sheriff and several police agencies are allocating spaces for people to do business safely.
Safe exchange zones have been established at police stations in San Luis Obispo, Grover Beach, Pismo Beach, Morro Bay and Arroyo Grande. They are designated parking spots with a surveillance camera so that officers can more easily track information should a transaction go wrong.
Police officers say the zones are ideal meeting places for people doing business through sites like Craigslist and Facebook Marketplace. An officer will not be there to look over transactions, but police officers will have video evidence in case something goes wrong.
"Whether you're a buyer or a seller, you know that it's recorded by law enforcement," said San Luis Obispo County Sheriff Ian Parkinson. "The idea is to discourage anything from happening to begin with, and if we've done that, then we've succeeded."
San Luis Obispo County Supervisor John Peschong says no particular local case sparked the idea, but that the zones have been successful in other parts of the country.
Officers hope the zones will reduce anxiety in person-to-person business exchanges.
The Sheriff's Office reminds people to always be careful when meeting to do business with someone from online. Officers suggest meeting only during daylight hours, telling others where you are going, and to always look out for counterfeit money.