Five Oceano men were arrested in connection with a kidnapping and sexual investigation out of Santa Maria.
Police say officers were called to the area of Main and Bonita streets at about 2:30 a.m. Sunday to reports of a kidnapping.
Detectives say two people, whose names are being kept confidential, were at an unidentified nightclub in Santa Maria when they were reportedly approached by five men who asked them to come with them.
Police say the two people declined but were then forced into a nearby vehicle.
Someone who witnessed what had just happened called 911 and police say one of the victims was able to get away from the men in the area of Main and Bonita streets. That person then also called 911.
Police were able to track down the suspects and make the arrests. All five were booked into Santa Barbara County Jail on suspicion of kidnapping with the intent to commit rape, according to police.
The suspects have been identified as:
Jose Octavio Perez, 56; Jorge Alvarez Manzano, 53; Joel Verduzco Mendoza, 24; Salvador Cerna Mendoza, 39; and Jose Mendoza Cerna, 30.
No other information has been released.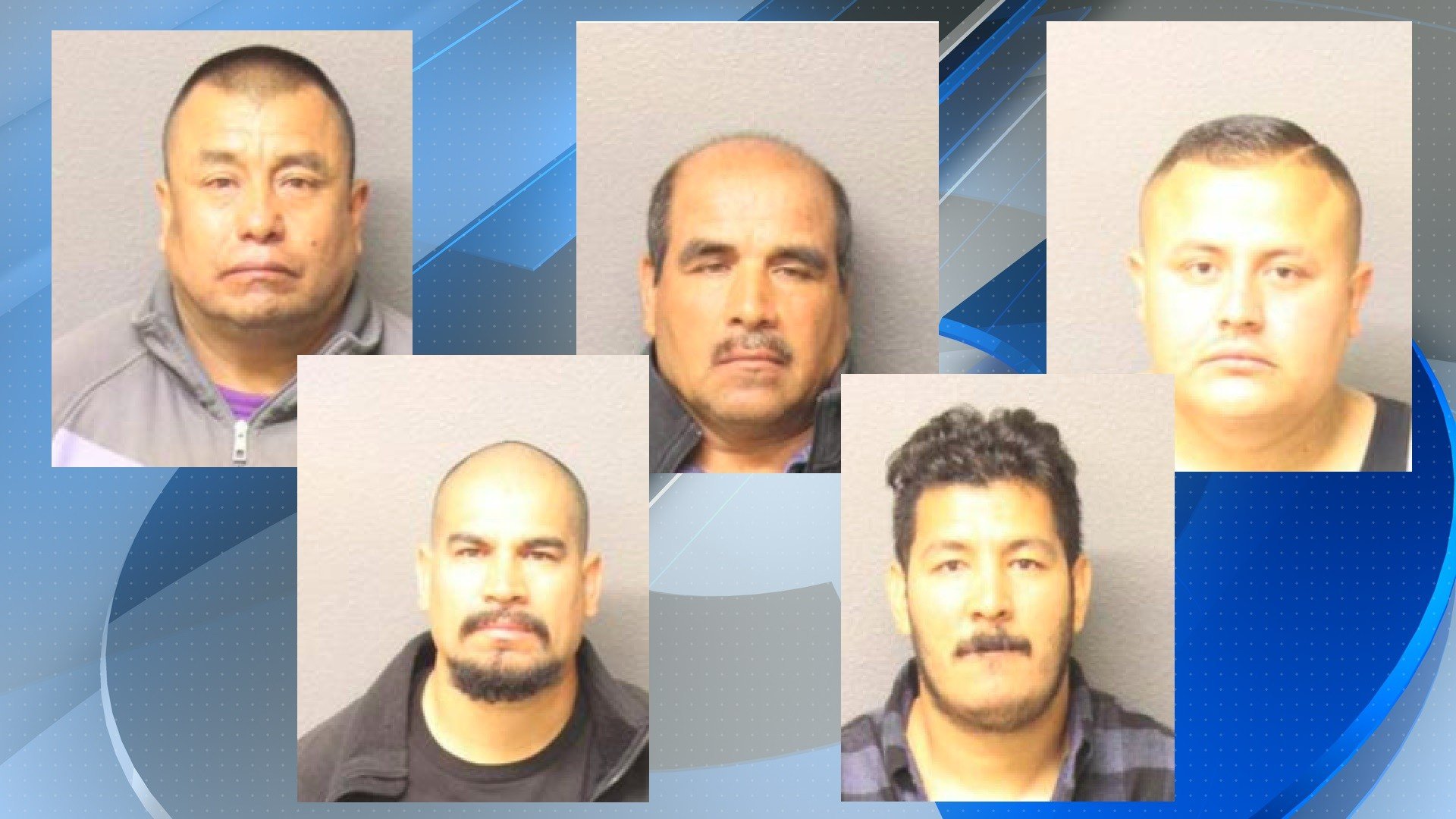 Top row: Jose Octavio Perez, 56; Jorge Alvarez Manzano, 53; Joel Verduzco Mendoza, 24
Bottom row: Salvador Cerna Mendoza, 39; Jose Mendoza Cerna, 30