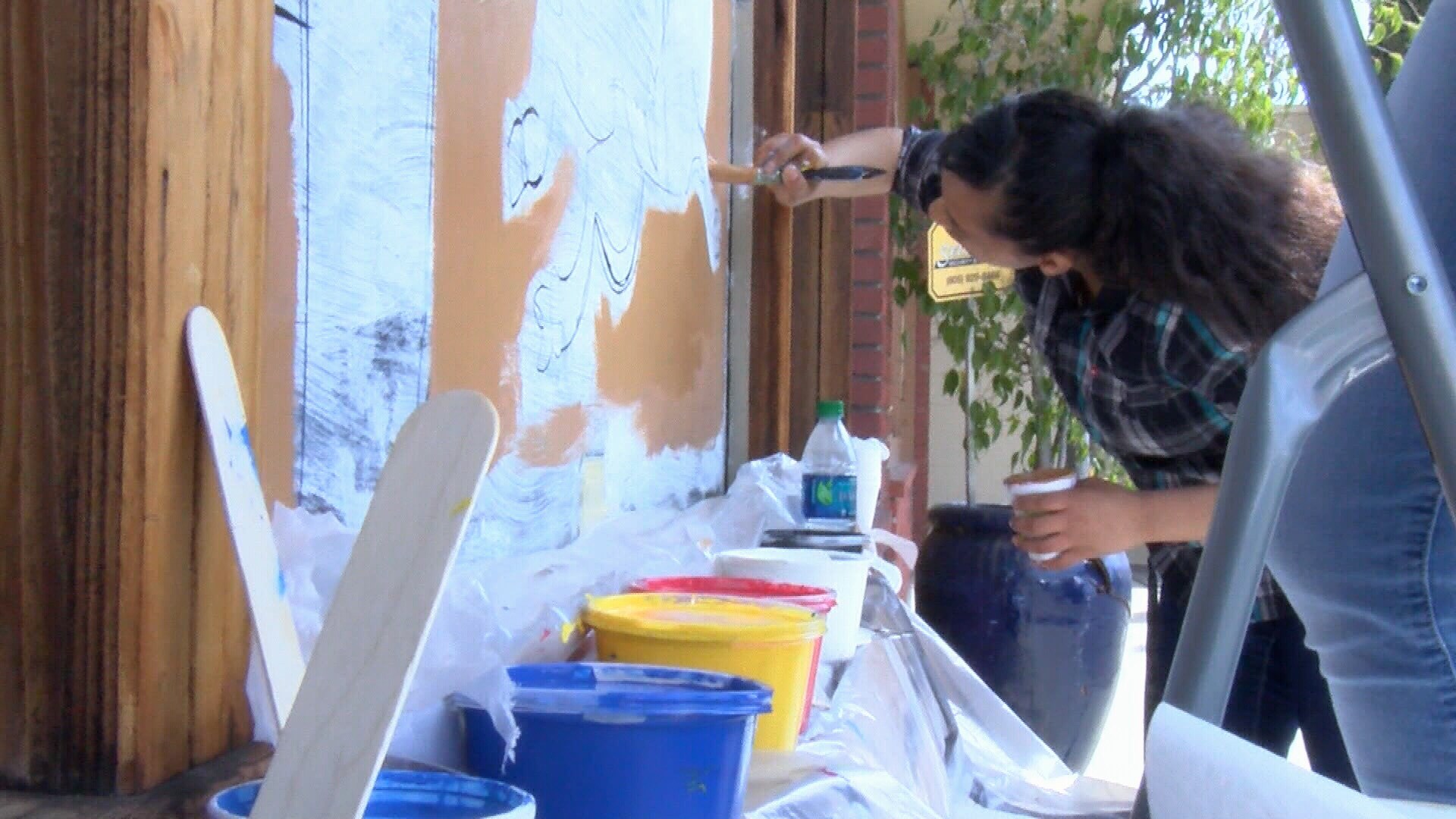 Students spend the day painting storefronts in Santa Maria ahead of the upcoming rodeo. (KSBY photo)
More than 100 students from Santa Maria high schools and Alan Hancock College painted business storefronts around the intersection of Broadway and Main Street ahead of the 75th annual Elks Rodeo and Parade.
Students were paid to travel to the various locations and were even provided with lunch, equipment and supplies.
This year's rodeo theme is denim and diamonds. Students say they were thankful for the chance to decorate their community for the vents.
"I feel amazing about it because it's something fun, and it's for the community," said Righetti High School junior Kamille Scudder. "You get to do what you love, and that's amazing."
The group with the winning window painting will receive free tickets to the first day of the rodeo, which starts May 31.