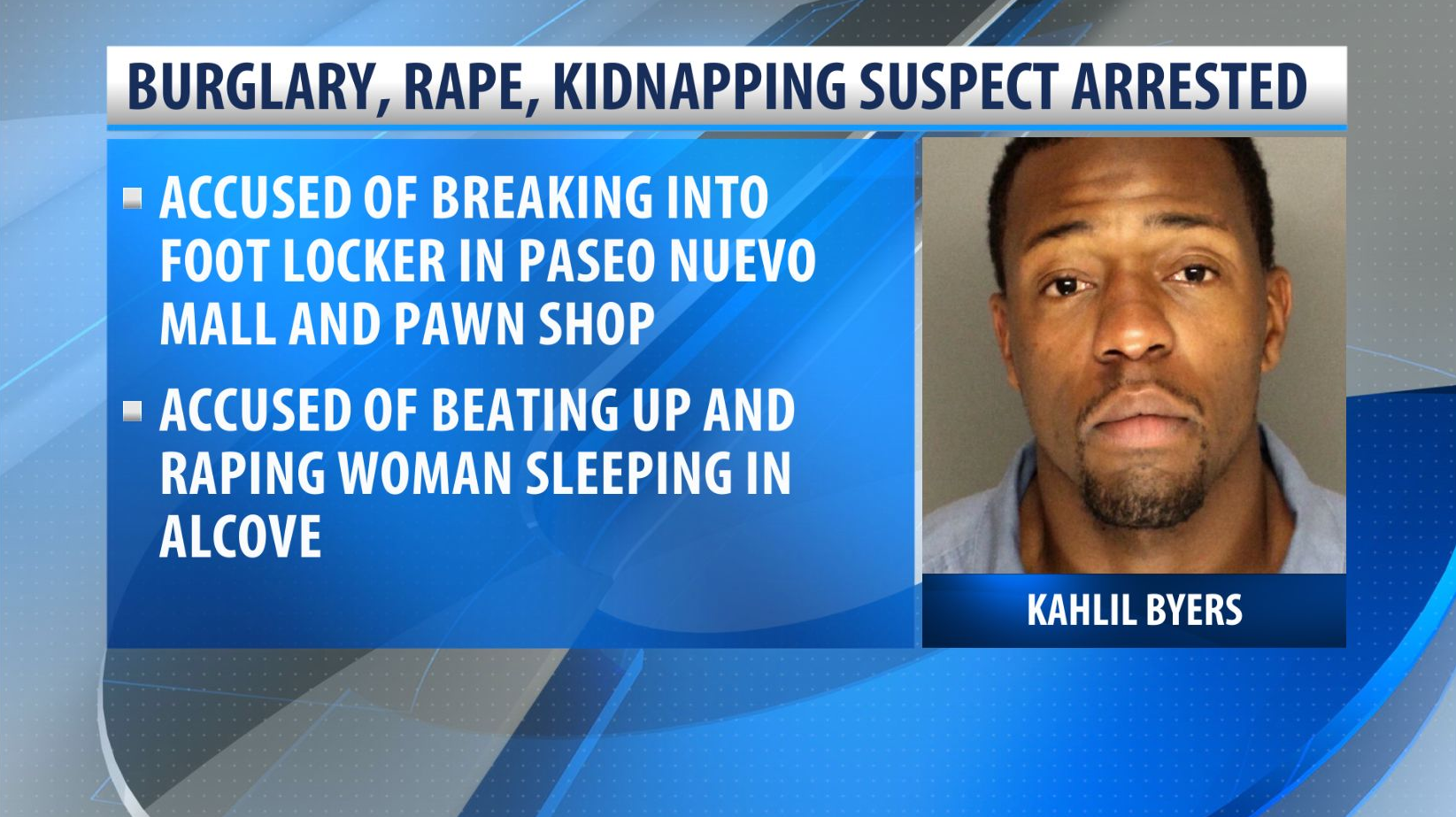 Kahlil Byers (Photo courtesy of Santa Barbara Police)
A man is in jail and accused of burgling a Foot Locker and pawn shop before raping a woman in Santa Barbara.
Santa Barbara Police said that Kahlil Byers, 23, faces burglary, rape and kidnapping charges.
Byers is accused of breaking into the Foot Locker in the Paseo Nuevo Mall after 2:40 a.m. on April 18. Officers said he later broke into the Santa Barbara Jewelry and Loan. A witness said he was later spotted beating up and raping a woman who was sleeping in an alcove on Carrillo Street.
Officers said he ran off before he was later found.