The Santa Barbara County Fire Department responded to a small fire at the Sleepy Hollow Inn in Buellton at 6:25 a.m. on Monday.
Firefighters say when they arrived, they saw smoking coming from one of the hotel rooms.
Fire crews were able to control the fire within five minutes, keeping the fire confined to one room.
Two of the room's occupants were transported to the hospital and are being treated for smoke inhalation and minor burns.
The cause of the fire is still undetermined.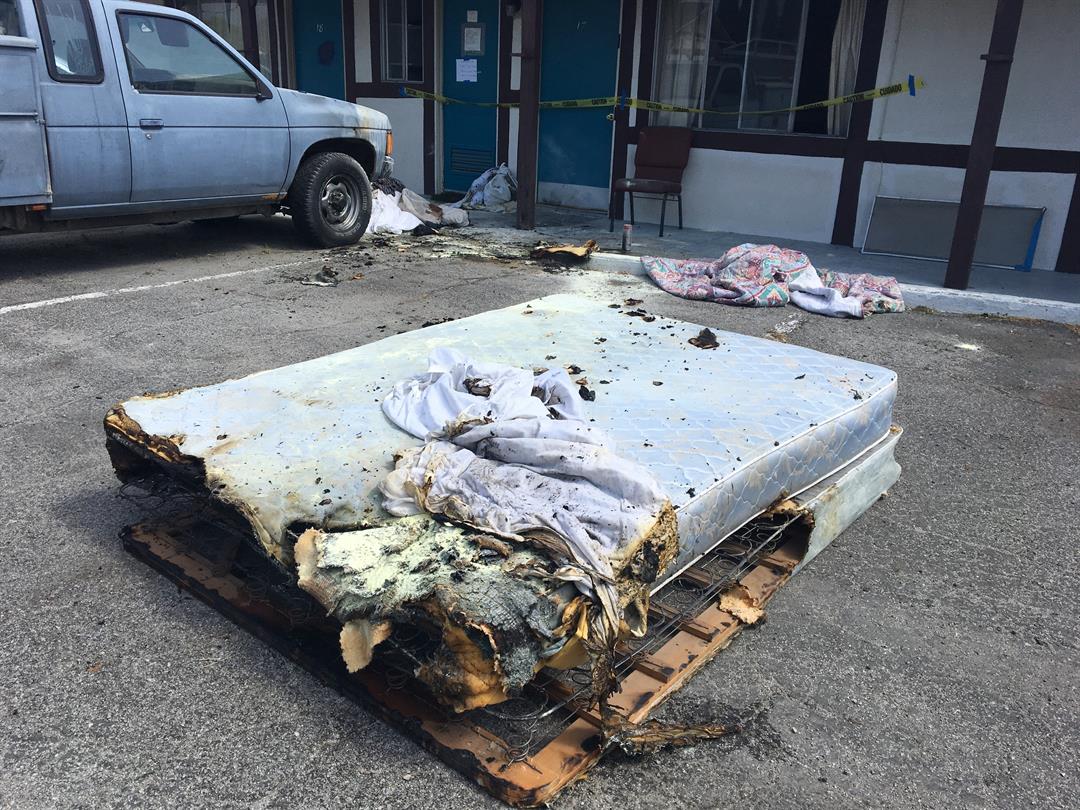 A burned mattress sits in the parking lot outside a room at the Sleepy Hollow Inn in Buellton after a fire on Monday. (KSBY photo)