Beaches at Vandenberg Air Force Base could be closed this summer due to an "alarmingly high" number of violations during the snowy plover nesting season.
Base officials restrict access at Wall, Minuteman and Surf beaches every year from March 1 through Sept. 30 to help protect the birds, which are listed as a threatened species under the Endangered Species Act.
During the six-months of restricted access, dozens of violations are allowed, but base officials say those numbers are already high and if they continue, the beaches will be closed this summer.
As of Friday, VAFB reports there have been 18 of 50 allowable violations reported at Surf Beach and four of 10 allowable violations at Minuteman Beach.
"Wall Beach faces similar restrictions but recreational users have done an outstanding job so far this season of obeying the rules, resulting in zero violations and proving it is possible to enjoy our base recreational sites while still being good stewards of the environment," base officials said.
Violators can be fined up to $5,000. Crushing eggs or chicks, which are violations of the Endangered Species Act, can lead to fines up to $50,000 and possible prison time.
Signs are posted at the beaches warning of the restrictions. Dogs, horses and kites are also not allowed on open beach areas during this time.
Related:
VAFB restricts beach access as snowy plover nesting season begins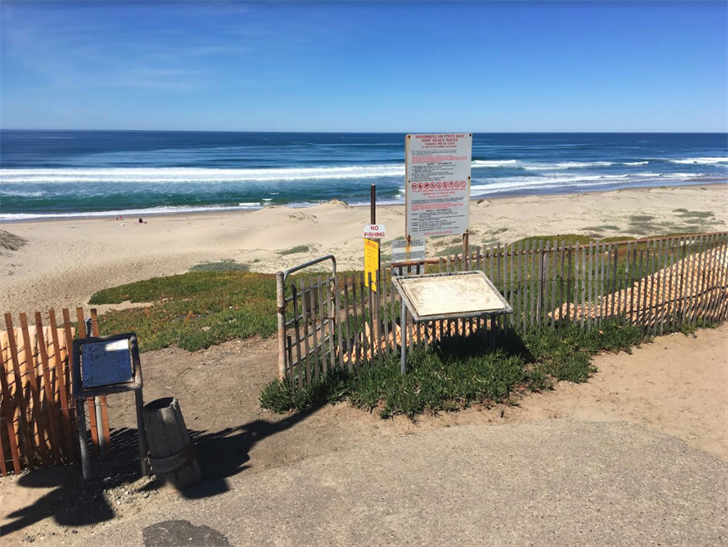 Surf Beach at Vandenberg Air Force Base earlier this year. (KSBY photo)