The twin brothers behind Daniels Wood Land, a Paso-Robles-based company that makes funky treehouses, electronic shooting galleries, playgrounds and cabins out of reclaimed wood, have a new show set to debut this week on the DIY Network.
Ron and John Daniels first hit the small screen back in 2013 when they landed a show called "Redwood Kings" on Animal Planet.
Their new show is called "Cabin Brothers."
On the show, Ron, John and their team of craftsman design and construct custom cabins for clients around the country.
The first episode of the new series, "Wine Country Cabins" airs Wednesday, May 16 at 7 p.m.
In the series premiere, the team is tasked with building two wine-themed cabins for a client's vineyard located in the heart of Paso Robles.
The brothers have worked with impressive clients such as The Walt Disney Company, Universal, Sony Pictures, Fox Home Entertainment, Merlin Entertainments, Electronic Arts and more.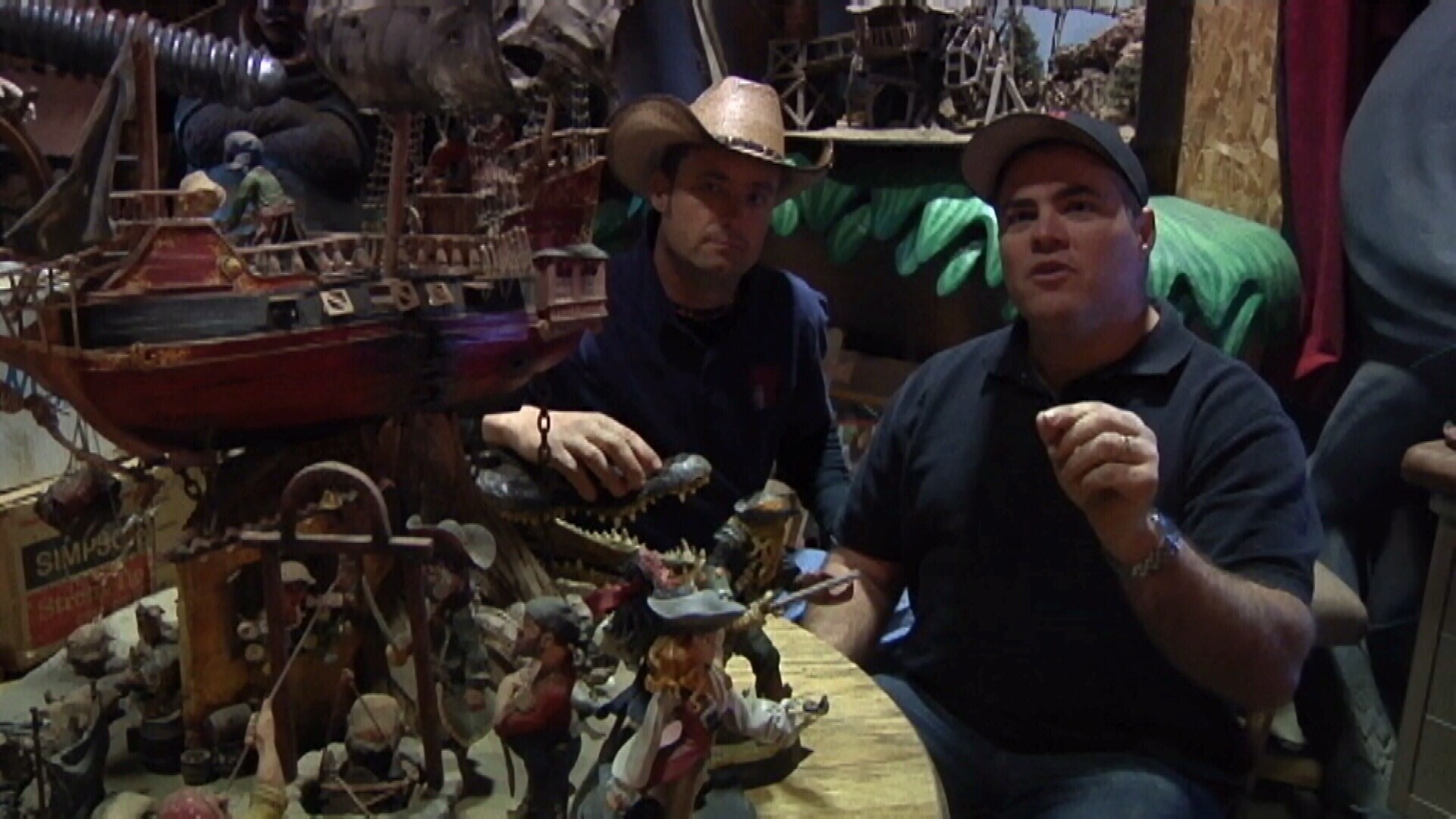 In this file image, the Daniels brothers talk to KSBY about their first show, "Redwood Kings." (KSBY photo)