UPDATE (8:20 a.m.) – Fire officials said the fire was full contained by 8 a.m. Crews are being sent home, but two hand crews from Santa Barbara County Fire will remain on scene until the fire is fully controlled, which is expected to happen by around 6 p.m.
---
UPDATE (10:10 p.m.) – Santa Barbara County Fire Public Information Officer, Mike Eliason says the fire is 70-percent contained. 100-percent containment is expected Friday morning. Four engines, one water tender, one dozer and two hand crews will remain on scene overnight.
---
UPDATE (4:55 p.m.) – Fire officials say the "Happy Fire" is now 50-percent contained. The cause was determined to be a hay harvesting operation.
---
UPDATE (4:20 p.m.) – The fire near Alisos and Happy Canyon roads in the Santa Ynez Valley has now burned 60 acres and is 0% contained.
Santa Barbara County Fire says crews will be out all night primarily in the steep canyons where most of the fire activity is taking place.
Firefighters report good progress is being made, no structures have been lost and no one has been hurt. The cause of the fire is under investigation.
---
UPDATE (3:50 p.m.) – Santa Barbara County Fire has released more images of the firefight and expressed optimism about the progress air and ground crews are making.
---
UPDATE (2:55 p.m.) – Firefighters say gusty winds have carried embers past the fire's containment line, so fire officials have ordered a second alarm and called for additional air tanker and helicopter support.
Fire officials say the closest structures to the fire are approximately one mile away.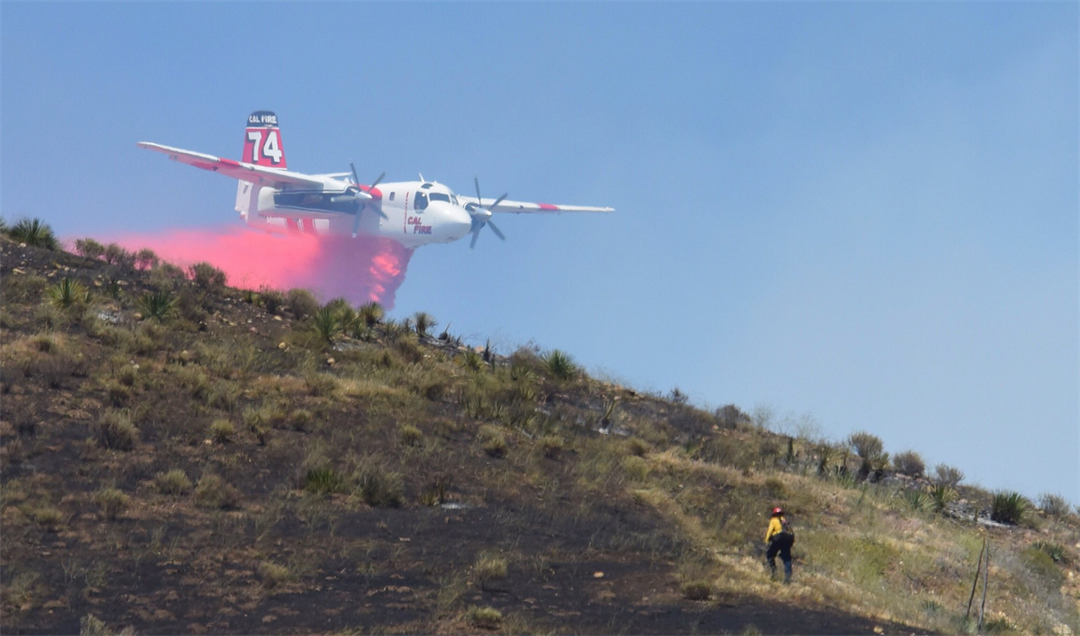 Photo courtesy Mike Eliason/Santa Barbara County Fire Dept.
---
UPDATE (2:20 p.m.) – Fire officials say the fire was 0% contained as of 2 p.m., but forward progress was stopped. They say it is wind-driven and the cause is under investigation.
---
ORIGINAL STORY – Santa Barbara County firefighters are battling a brush fire east of Santa Ynez.
The fire was reported shortly after 1 p.m. in the area of Alisos Road and Happy Canyon Road.
Fire officials say the first crews at the scene reported approximately ten acres were burning in light fuel and that the fire was wind-driven.
Additional resources, including three air tankers and one helicopter have reportedly been called in to assist firefighters.
This is a developing story and will be updated with new information as it becomes available.