Opening statements began Monday for one of the two defendants on trial for the rape and death of a Santa Maria woman in 2015.
Jury selection for Jose Villagomez wrapped up Monday morning.
He and Victor Martinez are charged with first-degree murder in the death of Marilyn Pharis, 64.
Police say in July 2016, the men broke into Pharis's home, raped her and beat her with a hammer.
After the men fled, Pharis was able to call 911, but she died from her injuries in the hospital days later.
Police say there is no connection between the men and Pharis.
Prosecutors say Martinez had been arrested by Santa Maria police six times in the previous year-and-a-half and was also in the country illegally.
Opening statements for Martinez are expected to begin Tuesday.
Jury selection for the trial, which is taking place in Santa Maria, began in April.
Santa Barbara County District Attorney Joyce Dudley said she is not seeking the death penalty against the two but instead life behind bars without the possibility of parole.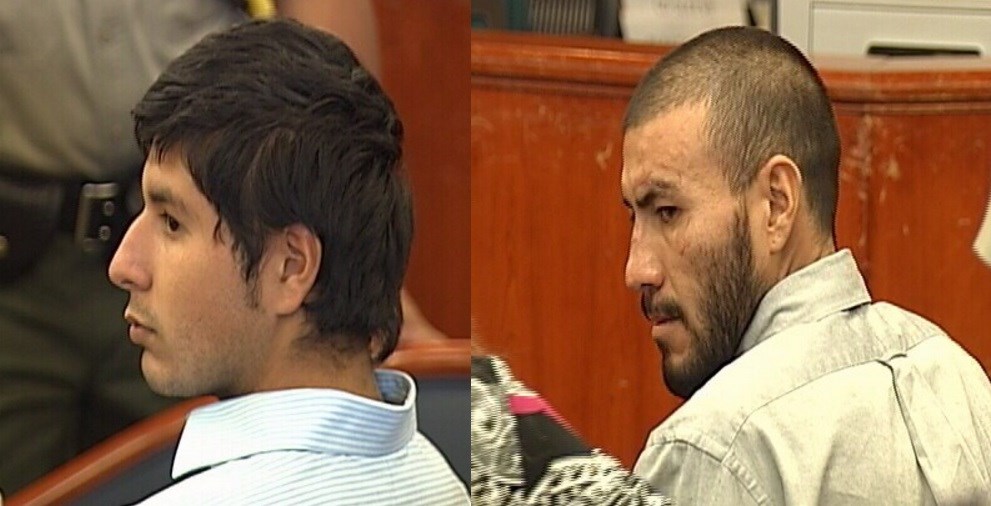 Jose Villagomez (l) and Victor Martinez (r) at a previous court appearance. (KSBY photo)
Related coverage:
Judge rules case against Marilyn Pharis murder suspects can go to trial
DA won't seek death penalty against deadly sexual assault suspects