A SpaceX Falcon 9 rocket launched from Vandenberg Air Force Base on Tuesday.
The rocket took off at 12:47 p.m.
On board were five Iridium NEXT satellites and two Gravity Recovery and Climate Experiment Follow-On mission (GRACE-FO) satellites.
This was the sixth Iridium launch since Jan. 2017 when the company began a campaign to replace its entire network of communication satellites with 75 new satellites. It brings the total number of Iridium NEXT satellites in space to 55. Two more launches are planned for 2018.
GRACE-FO is a collaboration between NASA and the German Research Centre for Geosciences. The two satellites will help measure changes in the Earth's ice sheets, glaciers, underground water storage, and sea levels, giving scientists a better understanding of the planet's changing climate.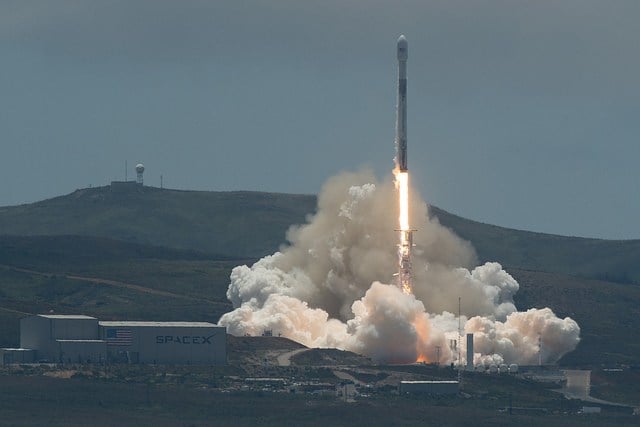 A SpaceX Falcon 9 rocket lifts off from SLC-4E at Vandenberg Air Force Base. (Photo credit: NASA/Bill Ingalls)
The launch sparked a small brush fire just east of Space Launch Complex 4 East (SLC-4E), but firefighters on base were getting a handle on it.