Hundreds of people honored fallen service members at a Memorial Day ceremony Monday in Solvang Park.
Retired Navy Captain Charlie Plumb was the guest speaker. He flew fighter jets off an aircraft carrier in Vietnam, flying 74 missions before being shot down on his 75th mission. He spent the next six months in a prison camp.
He encouraged those in attendance to, when they see a vet, thank a vet.
"The things that we fought for and vets have been fighting for, for the last 250 years, are the freedom to speak out, the freedom of the press, the freedom to live a life that we want to live," Plumb said.
The ceremony also included the playing of "Taps," a band playing military hymns, and military Jeeps lined up along First St. next to the park.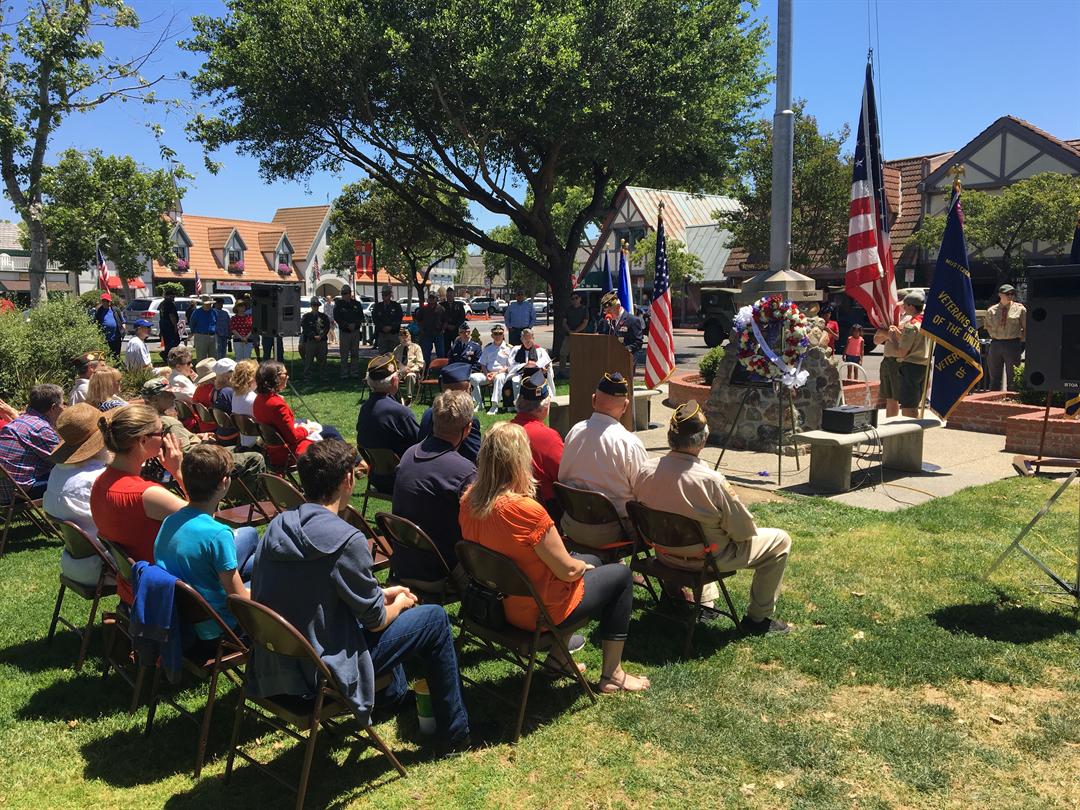 Memorial Day ceremony in Solvang Park. (KSBY photo)