A woman and a toddler were injured Monday afternoon in a crash near Vandenberg Air Force Base.
It happened just after 4 p.m. on Highway 1, just south of the base's main gate.
According to the California Highway Patrol, the driver became distracted while putting the cap back on a water bottle, and when she noticed she was drifting toward the center divider, she overcorrected and lost control. The car went off the side of the highway, about 100 feet into a ditch.
The woman and her son were taken to a local hospital with moderate injuries.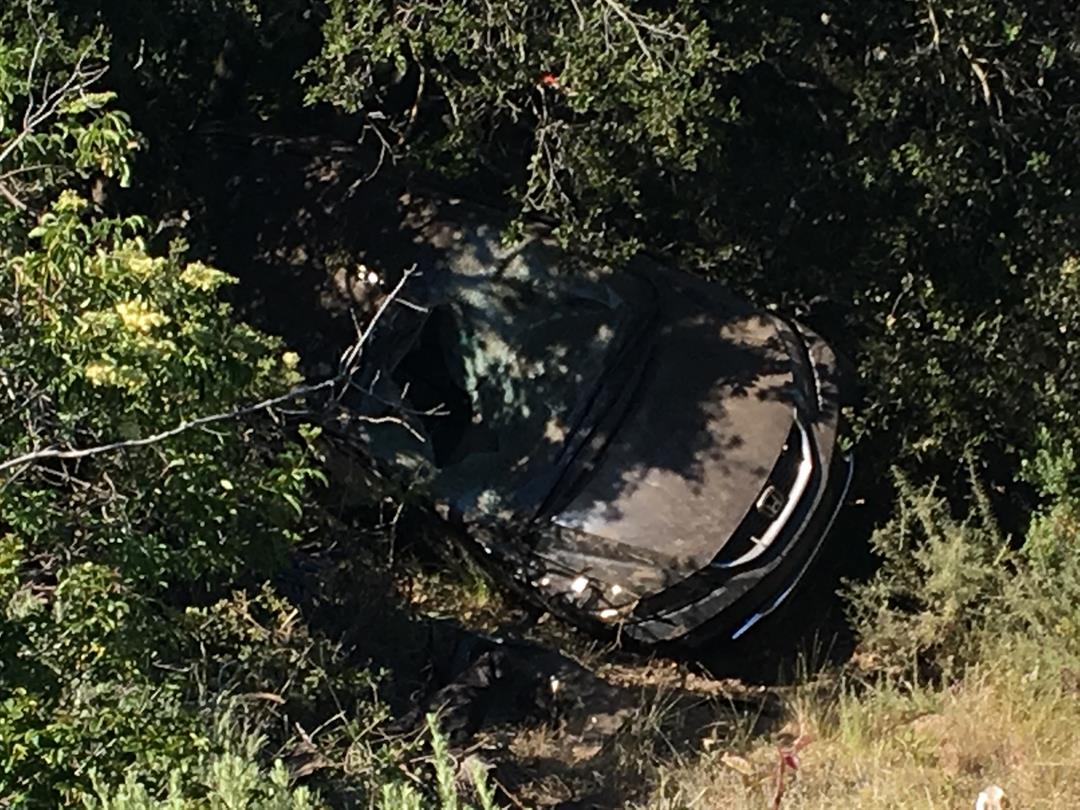 The vehicle ended up approximately 100 feet over the side of the road. (KSBY photo)