Dozens of people attended the annual Memorial Day ceremony at the Santa Maria Cemetery.
This year's service featured guest speaker Col. Curtis L. Hernandez of the 30th Operations Group at Vandenberg Air Force Base.
There was also a wreath presentation, firing squad and "Taps" was played.
"Seeing those that fell before us and the community coming together to see everyone doing their part to remember and show appreciation, it's a big deal," said Joseph Skoda, Commander of the Disabled American Veterans Chapter 82.
Over the weekend, flags were placed on all veterans' graves around the cemetery.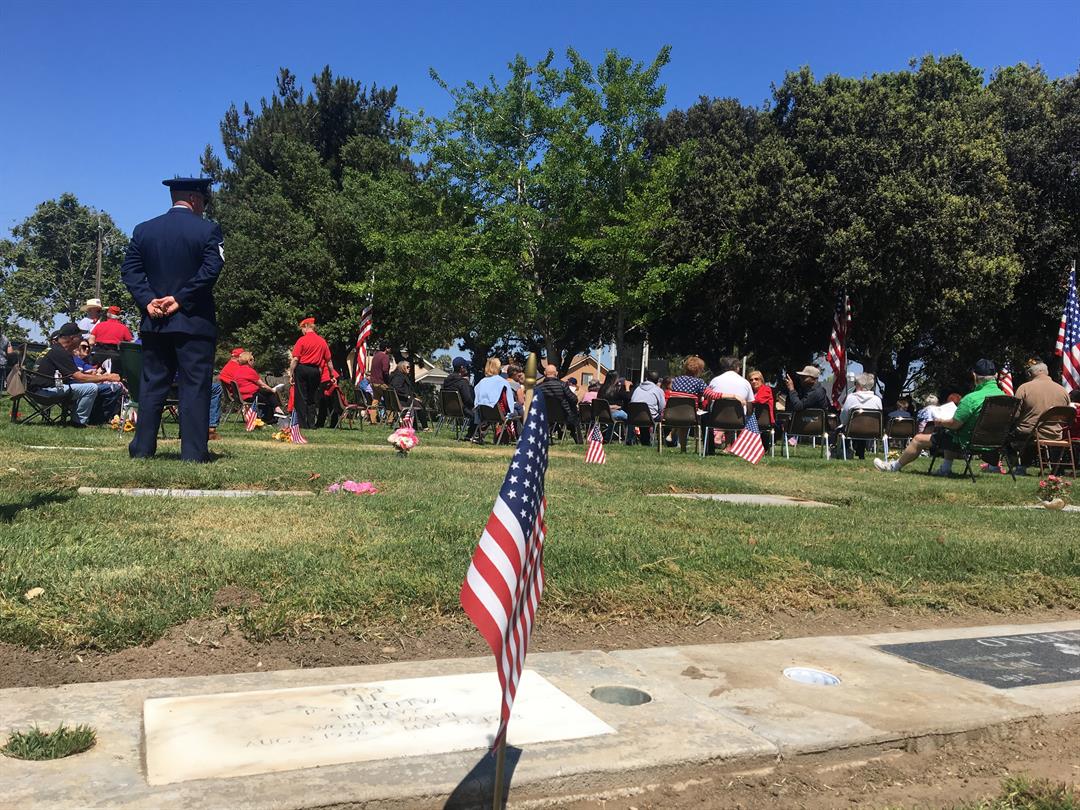 2018 Memorial Day ceremony at the Santa Maria Cemetery. (KSBY photo)