Flames ripped through an apartment building and the former home of a popular sandwich shop in Santa Margarita early Monday morning.
"I came out in the alleyway and was watching it and there was just huge flames everywhere," said Amanda Brown, Santa Margarita resident.
The Santa Margarita Fire Department says the call came in around 12:45 a.m.
"It was hitting like the telephone poles and the wires were sparking and the trees were like bursting," Brown continued.
"We responded and found the building fully involved," said Santa Margarita Fire Chief Robert Murach.
A vacant apartment building was engulfed in flames. It spread to the front of the building located in the 22000 block of El Camino Real.
"It used to be the Santa Margarita Mercantile," Chief Murach added. "It was a sandwich shop and a little, small grocery store."
The shop closed its doors several years ago but was a staple for many locals.
"It's kind of iconic to Santa Margarita," Brown said.
She and other locals described the once popular spot as having the best sandwiches in town.
Hours after the fire, windows were shattered. Inside, the shop was visibly damaged.
"Definitely kind of disturbing a little bit. Kind of makes my heart a little sad," Brown concluded.
The fire chief says the cause of the fire is under investigation.
Part of the Porch Café next door was also charred but is still open for business.
On the other side, a window of an antique shop was boarded up.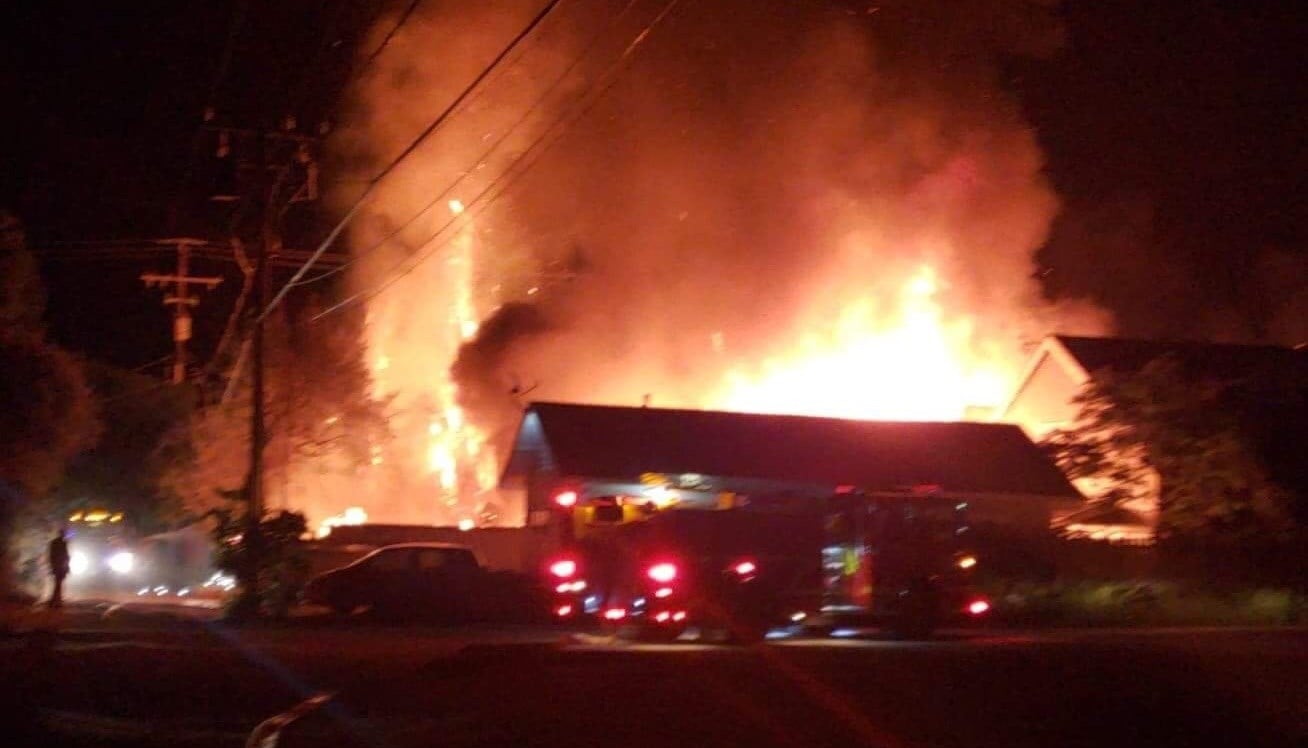 Santa Margarita resident Amanda Brown took this photo of the fire early Memorial Day morning.