Demolition is finally underway at the Oceana Casino in Oceano more than a year-and-a-half after fire destroyed the building.
Prior to this week, nothing had been done to the collapsed, burned, fenced-in structure at 1700 Front St. since the September 2016 blaze.
Last fall, homeowners and the Oceano Community Services District were calling for it to be demolished because they said it was a safety hazard, eyesore and was attracting transients.
County officials say the demolition was the property owner's decision.
An abatement hearing where county officials were reportedly going to order that the building be torn down was scheduled for next week.
The property owner now will have to decide what next to do with the land and whether or not to rebuild.
Fire officials say they determined a cigarette butt wedged into a wall is what started the fire.
Related:
Oceano residents call for action on burned casino building
Casino catches fire in Oceano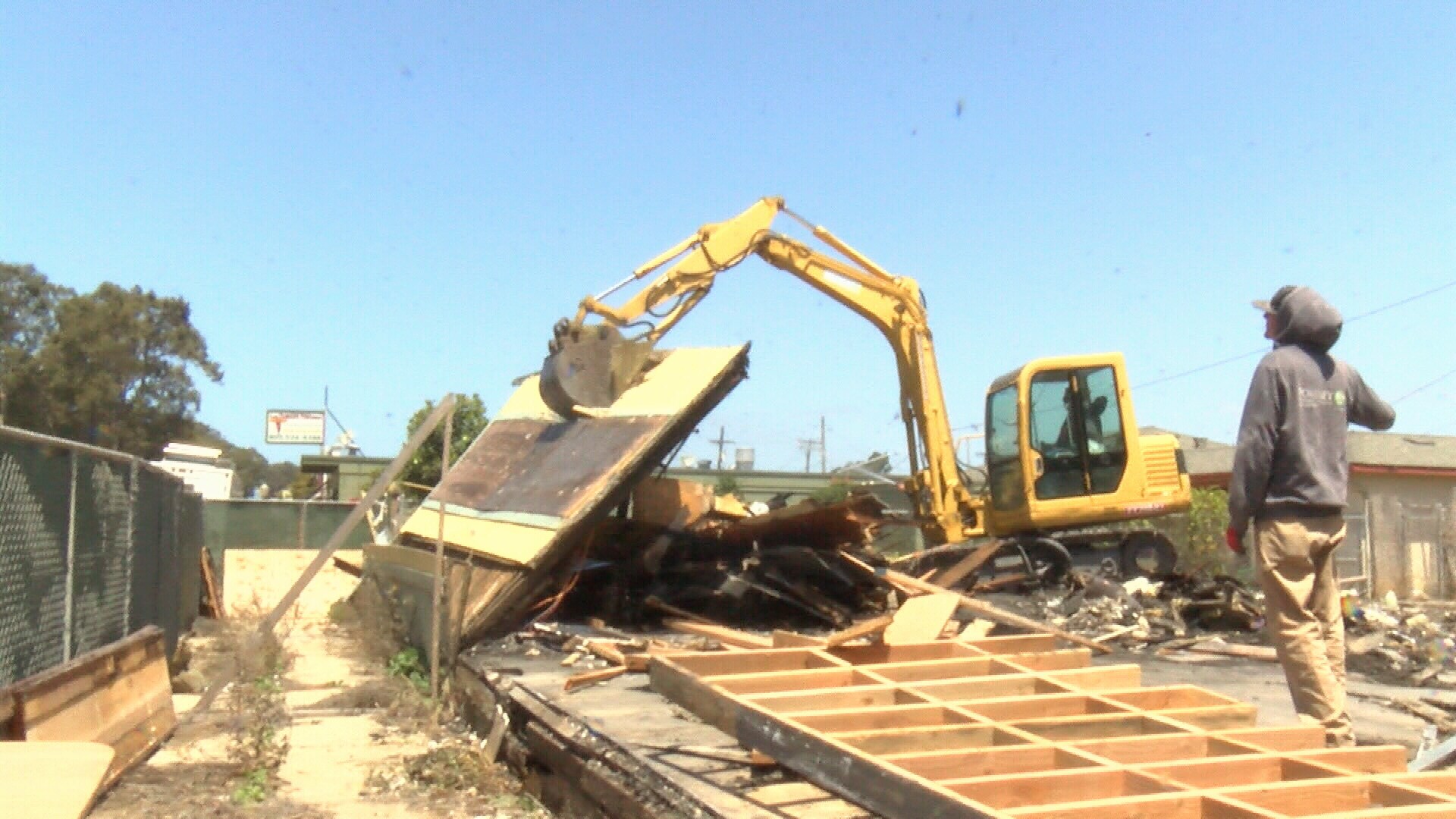 Demolition underway at the Oceana Casino Thursday. (KSBY)