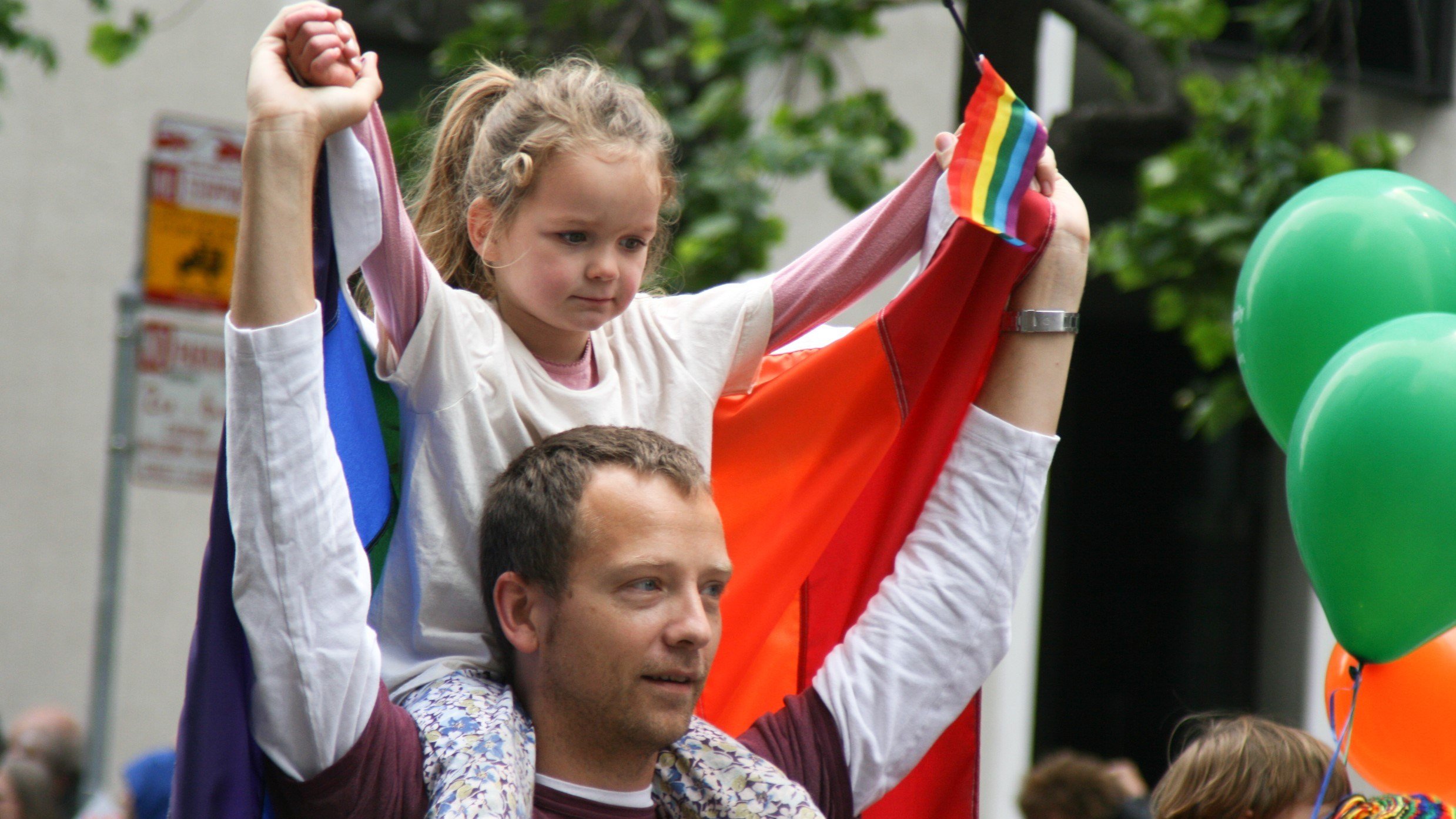 A gay father marches with his daughter in the San Francisco Pride Parade. (Photo by Caitlin Childs/Creative Commons)
California is banning state-funded travel to Oklahoma because of policies it considers discriminatory toward LGBT people.
Attorney General Xavier Becerra announced the ban Friday in response to a policy adopted in Oklahoma last month that allows private adoption and foster agencies to deny placements based on religious or moral grounds.
Opponents say it's designed to discriminate against same-sex couples or LGBT parents. Oklahoma's Catholic bishops support the law.
Becerra's decision is based on a 2017 California law that bans state-funded or state-sponsored travel to states that authorize discrimination based on sexual orientation or gender identity.
California already bars official travel to Texas, Alabama, South Dakota, Kentucky, North Carolina, Kansas, Mississippi and Texas. Collegiate California sports teams have still attended games in the states.