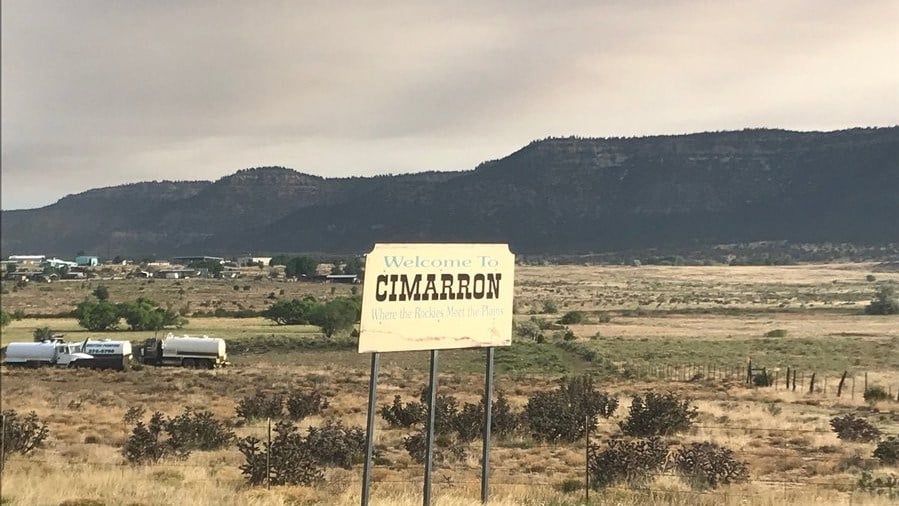 The wildfire in New Mexico has grown to more than 27,000 acres. (Photo courtesy of KOB/NBC)
A wildfire threatening a village in northern New Mexico has doubled in size to over 42 square miles as firefighters try to protect nearly 300 homes and a Boy Scouts camp.
Fire management team spokeswoman Sandra Lopez said the fire on Saturday was about 3 miles (4.8 kilometers) west of Cimarron, which was evacuated Friday.
The fire has destroyed 12 to 14 outbuildings at nearby Philmont Scout Ranch.
Lopez says winds from the east may help keep the fire from the village Saturday but precipitation expected from a storm Sunday won't be enough to extinguish the fire before dry conditions return Monday.
Approximately 450 firefighters and other personnel are assigned to the fire. Its cause is under investigation.
Cimarron is 138 miles northeast of Albuquerque.