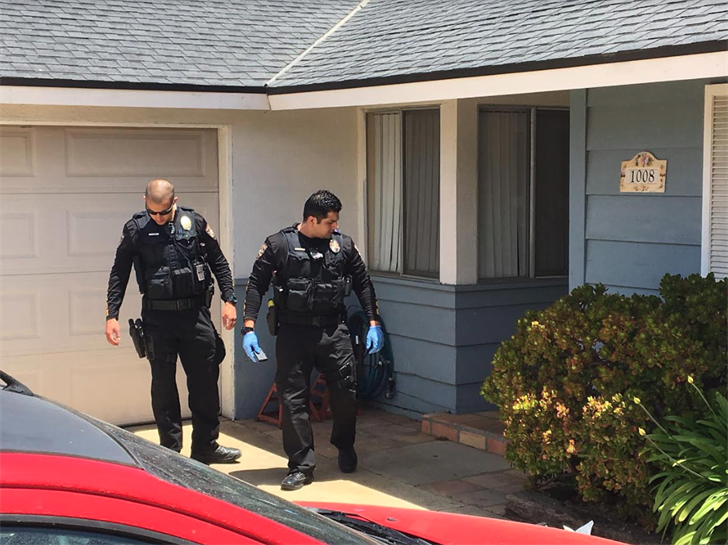 Lompoc police searching the area Thursday. (KSBY photo)
Lompoc Police officers are looking for more information about a shooting that happened early in the morning on May 31.
Officers said they responded to reports of a shooting in the parking lot at the shopping center on N. A St. and North Ave. Surveillance video showed a shooting involving a red pickup truck and a white car. The owner of the red pickup was found shortly afterward with a gunshot wound in the hand.
Officers said they have since found the white car and have spoken to its registered owner.
Witnesses said they were woken up when they heard shots fired. Other cars were also found with bullet
The investigation into what happened is ongoing. Anyone with information is asked to contact the Lompoc Police Department.
---