The arraignment for the man accused of murdering San Luis Obispo woman Kristen Marti and leaving her body in Prefumo Canyon has been continued again.
Those involved with Robert Koehler's case have been working to get him an attorney.
The San Luis Obispo County District Attorney's Office says so far, they have gone through a public defender, conflict public defender and are now into the private defense bar.
The effort will resume again Wednesday morning.
Koehler has not yet entered a plea to the murder charge and other special allegations against him.
Tuesday's court appearance was his third since he was extradited from Minnesota following his arrest there on May 16.
Koehler is accused of pre-meditated murder for the death of Marti.
The 26-year-old was reported missing on January 18 and was last seen alive in Prefumo Canyon on January 9. Her body was found March 25.
Investigators have not yet released a motive for the killing.
Jail logs show he remains in custody at San Luis Obispo County Jail and is being held without bail.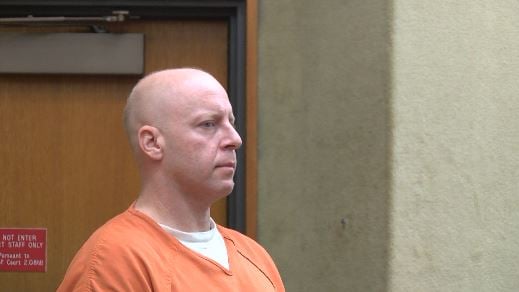 Robert Koehler during his June 4 arraignment
Related content: