Santa Barbara police are asking for the public's help to identify a suspected credit card thief.
Police say the man, seen in the surveillance photo below, used a stolen credit card to buy more than $4,000 worth of items from the Apple Store on the 900 block of State Street in Santa Barbara on May 9, 2018, at 6:25 p.m.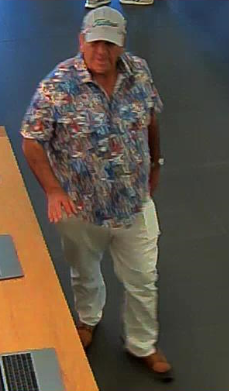 Anyone who recognizes this man is urged to contact Santa Barbara Police Department Detective April DeBlauw at (805) 897-2327 or adeblauw@sbpd.com. To leave an anonymous tip, call (805) 897-2386.