Santa Barbara County Sheriff's detectives arrested a parolee suspected of dealing butane honey oil.
Dylan Sulit-Swalley, 30, was taken into custody on Wednesday after deputies detained him and conducted a parole search on his vehicle. Sheriff's officials say they found him to be in possession of heroin, Xanax, suboxone, and drug paraphernalia.
Later, detectives searched his home in the 3800 block of Cinco Amigos in Santa Barbara. They say they found three mason jars containing approximately 35.7 ounces of concentrated cannabis, also known as butane honey oil, 13.7 ounces of butane honey oil packaged for sale in 5-gram vials, and more than 200 butane honey oil vape pen caps packaged for sale.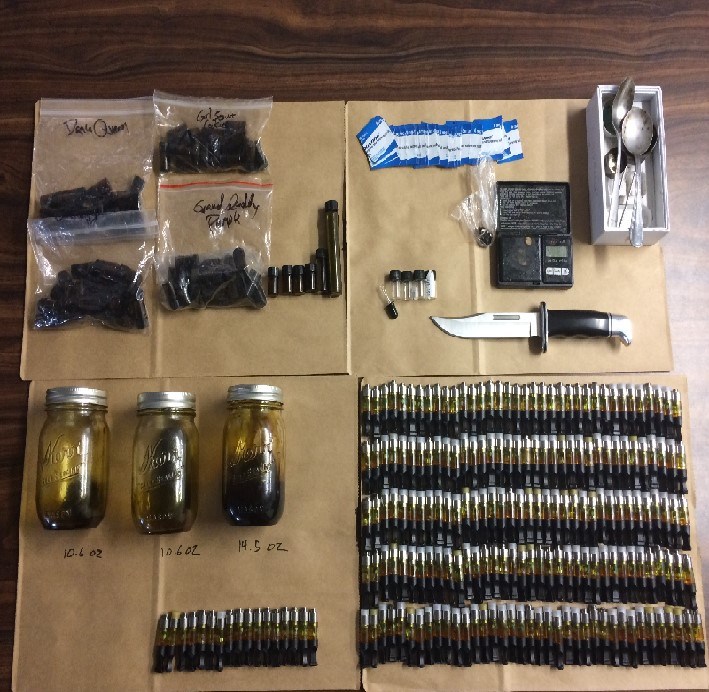 Items seized during search of Sulit-Swalley's home and vehicle. (Photo courtesy Santa Barbara County Sheriff's Office)
Sulit-Swalley was arrested on charges of possession of heroin and Xanax, possession of prescription medications, possession of drug paraphernalia, and possession of concentrated cannabis for sale.
Sheriff's officials say he was already out on bail for a charge of burglary. He is being held without bail at the Santa Barbara County Jail.
Sulit-Swalley was reportedly released from Pelican Bay State Prison in 2017.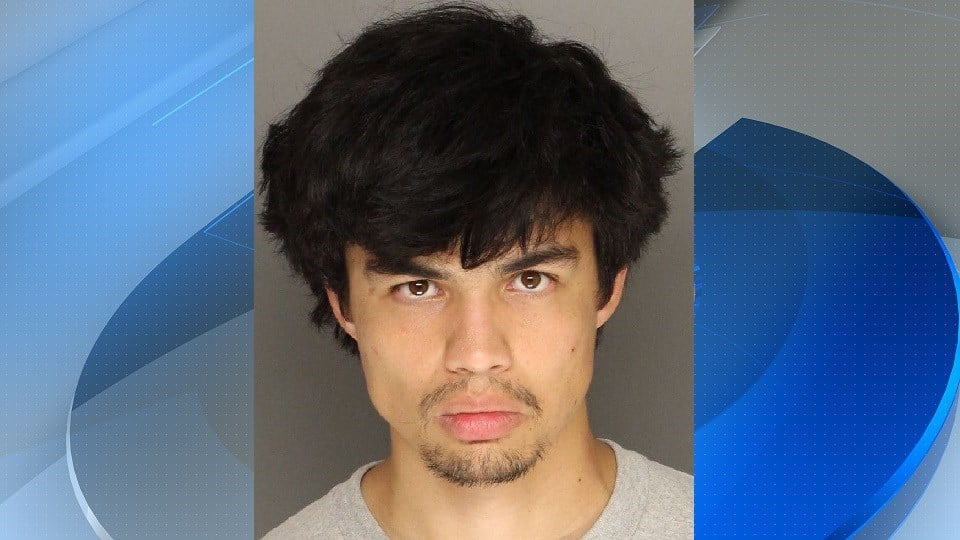 Dylan Sulit-Swalley