Construction for the Air Park Drive Bridge replacement in Oceano will begin on June 25.
The bridge on Pier Avenue and Mendel Drive will be under construction until December.
During construction traffic going this way will be directed between Pier Avenue and Mendel Drive.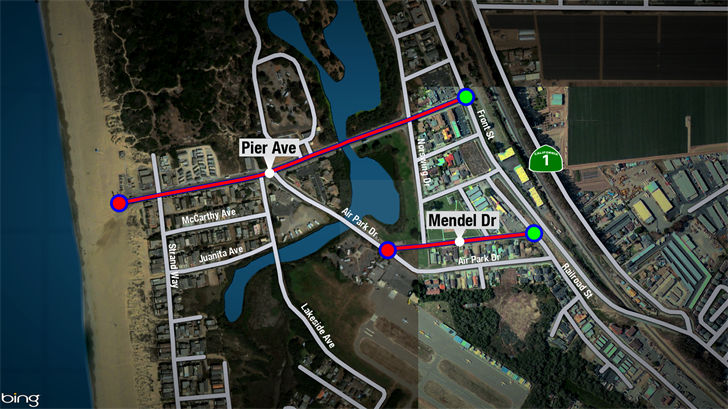 Pismo State Beach will not be affected.
The project is replacing a decaying wooden bridge built in 1940.
This construction will add a two-lane concrete bridge with sidewalks on each side, reconstruct the roadway 200 feet out on each side and relocate public utilities like water, electricity, sewage and natural gas.
The project is funded by the Federal Highway Administration and is using a grant administered by the Caltrans Highway Bridge Program to cover the cost.
The groundbreaking ceremony will be at 9 a.m. on June 21.