Three teens from Santa Maria were arrested Monday night in Buellton in connection with several recent burglaries.
Santa Barbara County Sheriff's officials say at around 10:30 p.m., a deputy received a Lo-Jack ® alert that a car taken following a home burglary in Oxnard was in the City of Buellton. The stolen car was reportedly located at a gas station in the 100 block of E. Highway 246 and deputies took the driver, identified as Rodolfo Gutierrez, 19, into custody on suspicion of vehicle theft and possession of stolen property.
Sheriff's officials say deputies located another group of teens that were associated with the occupants of the stolen car in another nearby vehicle. They say stolen property from some recent home burglaries was found in both vehicles. The stolen property reportedly included a 12-gauge shotgun and an Oxnard Animal Safety Unit radio.
In addition to Gutierrez, Thomas Moreno, 19, and a 17-year-old were arrested on suspicion of possessing stolen property. A 16-year-old and a 17-year-old in the group were determined to be runaways and were released to their parents. Two other adults, both 18, were detained and released at the scene.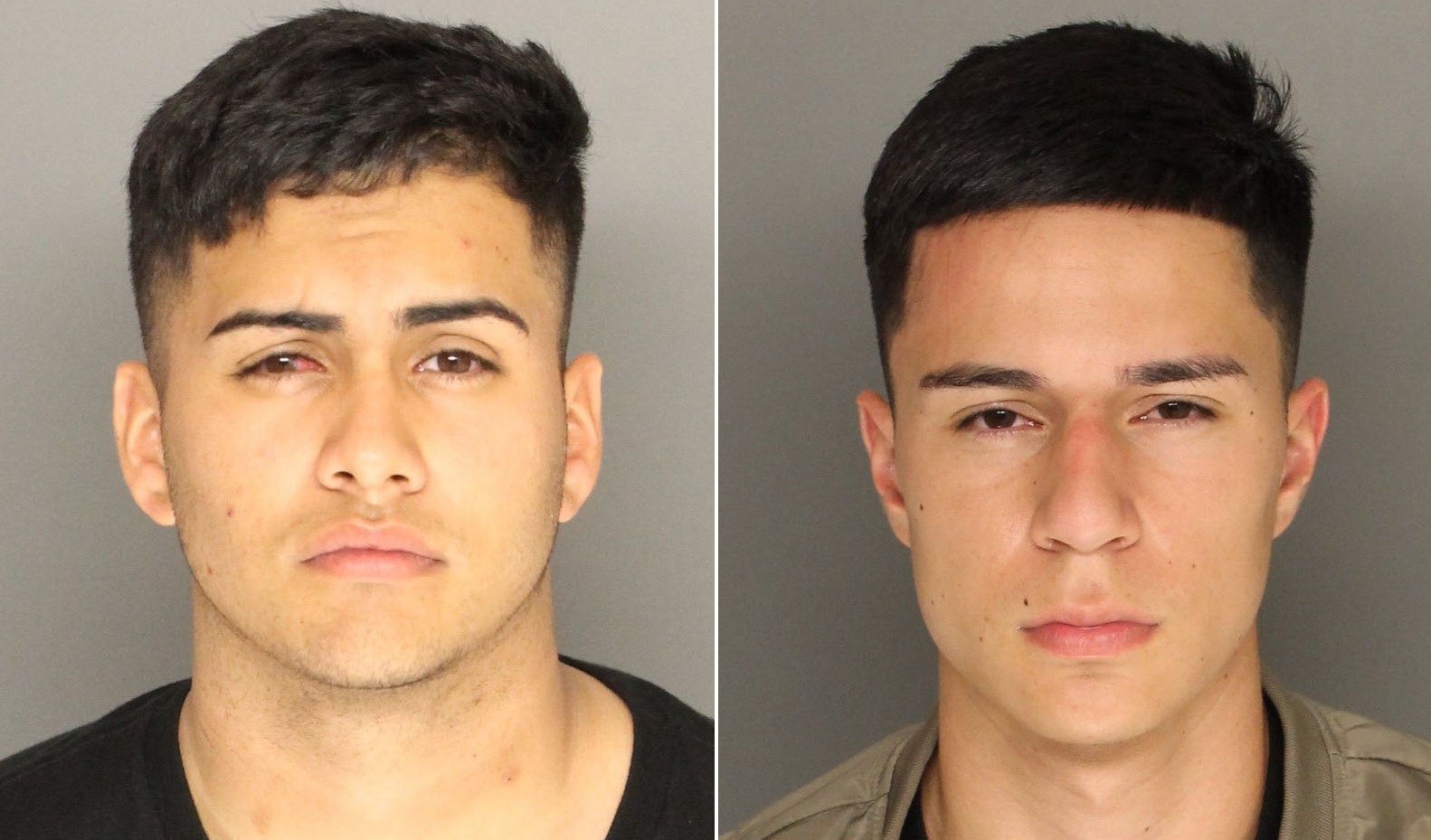 Rodolfo Gutierrez (l) and Thomas Moreno (r)