Police are calling a deadly stabbing at a mobile home park in Santa Maria on Tuesday night "out of the ordinary."
An 82-year-old man was killed at the park on the 1700 block of South Thornburg Street.
Police say the man, identified as Thomas Dutart, was stabbed multiple times just after 10:30 p.m. and he died at the hospital.
Neighbors say the victim and his wife were both home moments prior to the attack. Police add that this is not a community they respond to often.

"It was shocking to me because these things don't happen, not supposed to happen like that and he was the nicest man you could ever meet. Very, very nice man," said neighbor Henritta Cota.
Residents of the La Maria Mobile Home Park are stunned after learning their neighbor, known as Tom, was stabbed to death.
"He was always a sweetheart," Cota said. "I just talked to him not too long ago. He was telling me that he was going on a trip, that they were going to go up to Oregon and probably stay a month or so and then come back and we said our goodbyes."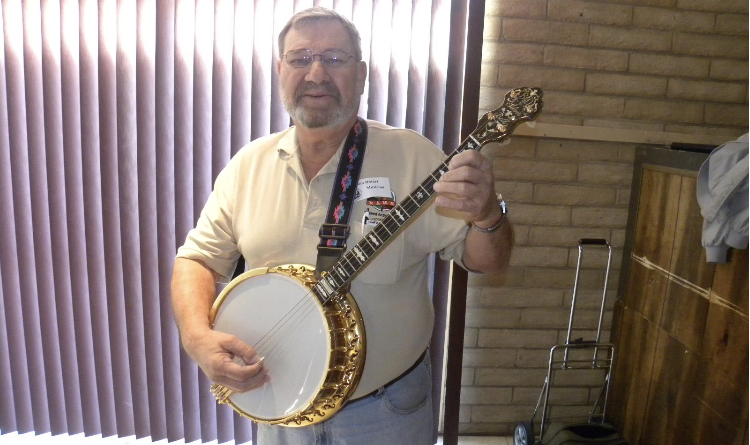 Thomas Dutart (Facebook photo)
Santa Maria police could not say exactly where the stabbing happened but said it was by Dutart's home.
"This is definitely out of the ordinary," said Lt. Paul Van Meel, Santa Maria Police Department. "There's no indication of him being involved in criminal activity contributing to this, preceding this, as a potential motive for this. We don't know what the motive is at this time so that makes this relatively unusual."
Dutart lived in the 55 and older community described as "quiet."
His neighbors are now on high alert after this unusual attack and police are even reaching out to the district attorney's office for extra law enforcement presence in the area.
.
"I understand the concern," Lt. Van Meel said.
Neighbors say they're going to miss Dutart and, frankly, are shocked this happened to him.
"He used to talk a little bit Spanish and I tried to teach him some words, you know, and he come up with other words but he was very nice man. He was very, very nice," Cota added.
In the meantime, the SMPD is looking for any bit of information they can find to solve this murder.
"We want to get to the bottom of this," Lt. Van Meel concluded.

Police say they do not have any suspects identified at this time.
This marks the third homicide in the city this year.
Lt. Van Meel says any bit of information can help, even if you might think it's insignificant, give them a call at (805) 928-3781 ext. 2278 or (805) 928-3781 ext. 2677. Callers to either number can remain anonymous.